POLICE said that the spread of Sauce Doubles outlets throughout Trinidad is believed to be a motive behind the attacks that has left two vendors dead and one in critical condition up to last night.
The latest victim, Amar Hosein, 40 of Orange Grove Trace, St Augustine was ambushed and shot at his home early Thursday morning around 1.45 a.m.
Police said that he was in his front yard when a lone gunman approached him and shot him several times. He then ran off.
Hosein was taken to the Eric Williams Medical Sciences Complex, Mt Hope where he remained up to last night.
The Express visited his relatives yesterday where his wife, Vana Hosein said that, "he is alive and he is recovering."
That was all she wanted to say.
The Express also asked their neighbours if they knew why people associated with the popular doubles brand were being attacked but they said that they did not know either.
The first murder was on August 10 2019.
While serving customers, vendor Shazard Manick was approached by two gunmen who opened fire on him hitting him multiple times about the body including his head and chest. He died at hospital
On December 22 2020, a second vendor was ambushed and killed.
The victim was Kareem Jervis and police said that around 7 p.m. that evening at Curepe Junction he too was approached and shot several times.
He died at hospital as well.
The Express spoke with one of the leading investigators into Thursday's shooting who said that from their investigations up to last night, vendors working at the outlets were being targeted due to the expansion of Sauce outlets.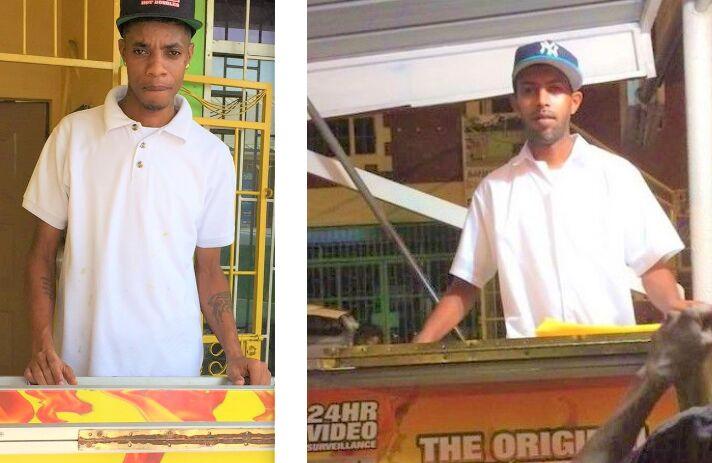 Originally based at Curepe Junction, Sauce now has outlets along the Eastern Main Road, Curepe, Southern Main Road, Chase Village, Penco Street, Chaguanas, Abercromby Street, St Joseph and Ariapita Avenue, Woodbrook.
The investigator said that following all the shootings nothing was ever taken as robbery was not the motive.
He said that the investigation is at a delicate stage but so far they believe that the spread of the doubles outlets was causing some in the industry to become jealous.