Shembhoo "Shocker" Ar­chilal is from another time and place.
He owns no television, radio, or cellphone, and does not read the newspaper.
His house has an electricity supply, but he uses a torchlight to get around at night.
All that he knows of the pandemic upending the world and causing hysteria in Trinidad and Tobago, he finds out from a neighbour.
He is not particularly bothered by this lack of detail about the virus.
Shocker has other more important things to do.
Every morning before daybreak, he leaves his home at White Trace, St Mary's, Moruga, to go find Mowlah.
Mowlah is a water buffalo grazing in the grasslands at the end of the road.
Mowlah is led home and shackled to his master's cart parked out front.
They prepare to head off on a three-kilometre meander along the main roads of the village.
But they never leave home without Scraper.
Scraper is the dog who lives with the man and his beast.
She tags along for the entire trip, and appears to abhor the sunlight.
Scraper trots in the shade of the cart, and if there is no shade there, she keeps step between the legs of Mowlah.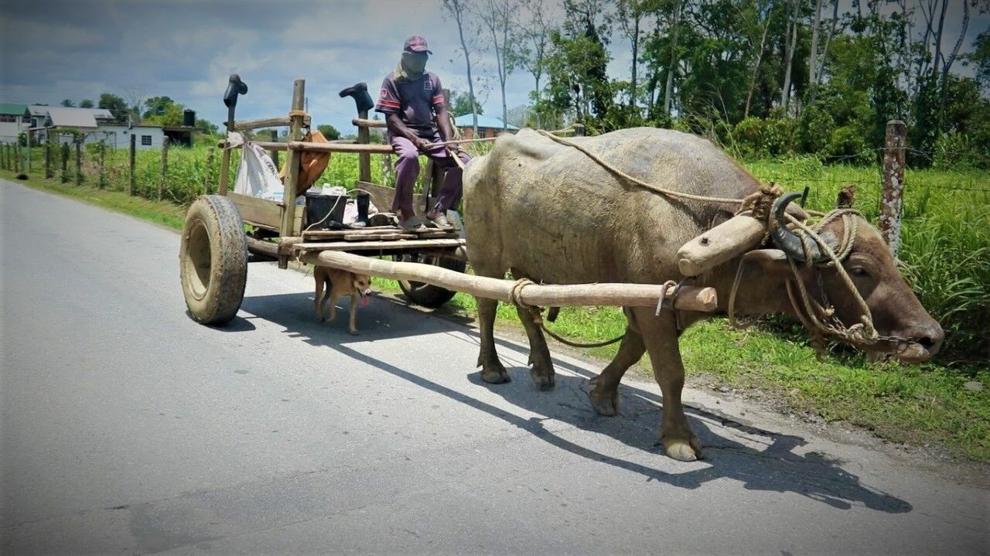 And together, the three travel the paved roads, to the gravel roads, to the mud roads, leading to the agriculture land deep in the bush.
This journey is a spectacle to which people living in Moruga have been astonished witnesses for almost four years.
Until then, Shocker was living in the forest, in a makeshift camp that was his home for more than 20 years.
The reason why he had to return to civilisation would be laughably ironic, if it wasn't so disappointing and sad.
Choosing solitude
Shocker was born at White Trace, third generation out of ­India and into a family connected to the land and to the religion of the Motherland.
From his father, he learned the holy scriptures, and considered himself spiritual, from young.
It's how he got that nickname, he told us when we met up with him roadside on Sunday.
"I had it since school days. They said that anything I said would come to pass, that whatever I told someone would happen. That shocked people. And that name stick on me."
In his 20s, he moved to Barrackpore, got married and had four children.
That marriage didn't last. But the separation was amicable and he continued to support the family.
Twenty-six years ago, he chose solitude five miles into an area south of the State-owned teak fields off the Penal Rock Road.
"When I told them I going to the forest to live, nobody did believe me, until the time reached. And I shocked people again. I went in, in 1995, and when I made the first three years and six months I leave that area, and went (elsewhere) and I spent four years there in my camp."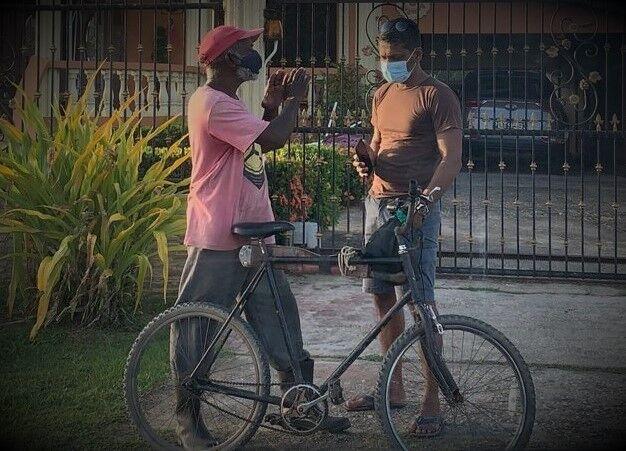 This forest land is the most fertile in Trinidad, and perfect for short crops, and corn, all of which Shocker sold to vendors at the Barrackpore and Debe public markets.
Shocker returned to civilisation briefly, he said, before returning to the forest for 16 years, a time span people from the village confirmed as true, and truly astounding.
But Shocker, 58, thinks of it as his penance.
Hindus consider the Himalayas to be the abode of Lord Shiva, and the sadhus and righteous would attempt a pilgrimage there, he said.
The forest was like that for him, he said.
"I planted my garden, bringing out the crop in the cart (carried by Mowlah) and going back in, dealing with nobody on the outside. I had my camp in there. Sometimes for seven days, you ain't see a human being, you ain't talk to a human being. This is the kind of life I lived," he said.
When he was 49, Shocker said he started saving the money he made from his crops, and keeping it in the camp, living on the advice of his father.
"He told me, and I will tell you, if you want money, if you want to achieve anything, you have to work for it. And you can't go two ways in life. If you are on the side of good, don't leave the good side to go to the other side. If you are on God's side, stay there. The strange thing is if you are a good man, they ain't want you in the church, they ain't want you in the temple, or mosque, because you only talking the truth."
How 'Scraper' got his name
Then crime found Shocker.
"Bandits almost kill me. Ima­gine that. Watch where trouble reach me. Even when you trying to stay away from people".
He said he was attacked early one morning by other bush men who, he realises now, had been watching his movements for months.
"They put a knife here (pointing to his neck) and cut me here (pointing to his torso), and take what I had."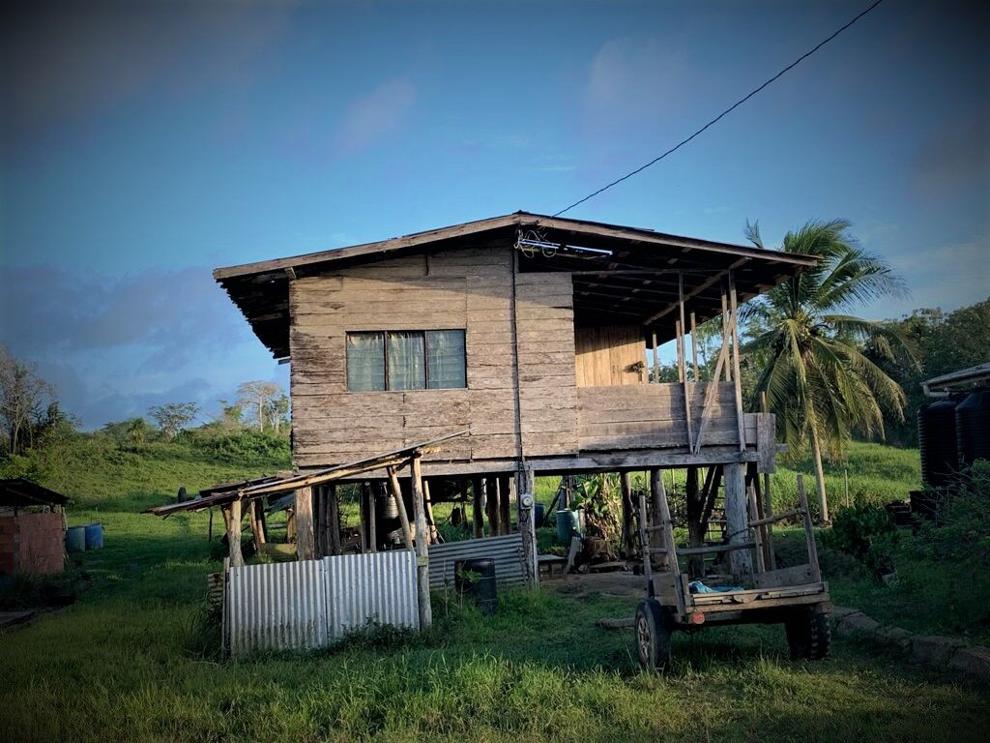 So he came back home to his family home at White Trace with his bull cart, and settled in.
And here is where he was given that dog, who scraped him, became "Scraper", and formed a friendship with Mowlah.
For those who think the ani­mal Mowlah suffers, Shocker said: "I don't work him hard, only if I have garden. And if he is tired, I leave him be. He is 18 years old, and when he dead, I will bury him. No butcher will have him. There is a soul of him just like there is one in you and me, and in the dog and cat and snake and crab (reincarnation). Lord Krishna says know me in everything, I dwell in the hearts of all beings. I believe this."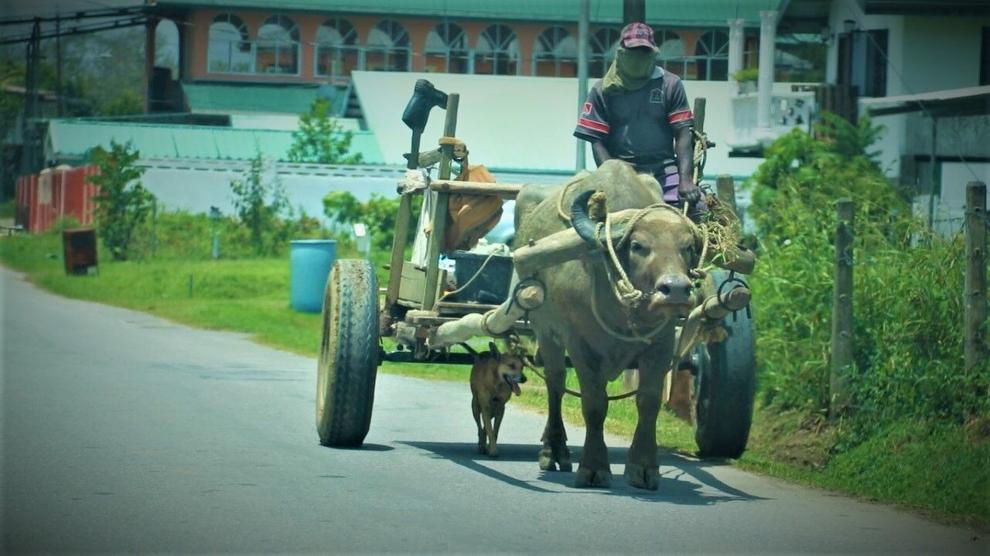 When we spoke with Shocker on Sunday, he had not yet heard of the all-day curfews this week.
He had intended to put down some corn, water melon and cassava. And he saw no reason to change plans.
"Curfew don't bother me. I will just go in the land, and stay there the night. I not coming back out until. The forest is like home."
Note: Richard can be contacted at richard.charan@trinidadexpress.com