IT SEEMED like one of those mysteries fit for a detective series like Murder She Wrote or How to Get Away with Murder.
The body of a woman who had been missing for almost a week was discovered in a rolled-up rug on a muddy riverbank might be part of a plot of one of those dark dramas that would have an audience gripped until the last detail of this seemingly perfect crime was exposed.
The fictional crime drama would answer the serious questions about her death, such as the confrontation that resulted in the woman's killing, the murder weapon used, the body disposal by the killer/s, and progress to them being caught and brought to justice. Regrettably, this was no on-screen drama but the horrific end for 21-year-old Jasmine Joanna Rattan, of Mamoral in Central Trinidad. The memories of this cheerful, witty and life-loving woman reside in the minds of her loved ones, alongside their longing for justice and closure over the reason for her killing.
Rattan worked hard and loved life, remembered her former CEPEP employer Aruna Balliram. After leaving Tabaquite Composite Secondary School, Rattan entered the workforce for independent income not wanting to rely on her parents with whom she shared a close-knit relationship.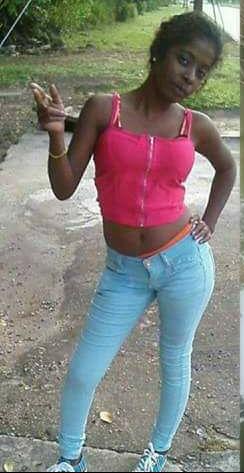 Almost four years after Rattan's death, her mother, Rita, lives in her emotional hell. In an interview with the Express this week, Rita spoke of the gut-wrenching pain that overcame her one night when she believed Jasmine took her last breath, to the sweet memories of preparing her daughter's favourite dish of smoked herring.
Her nightly dreams changed to visions of her daughter begging her for help. She admitted that she has been on the edge of a nervous breakdown from the confusion and trauma, but does not want to seek professional counselling.
The mother said the police detectives did their best in the criminal investigation, but was told by them that there was not enough evidence to make an arrest. When they failed, she turned into an amateur detective, determined to seek and take information to the homicide investigators.
'I gave up on the police a long time ago. They investigated at first, but when I realise they were not doing anything more, I tried on my own. That ended up with me getting a gun butt in my face from a man in front of my house. People got threats. I even had to change my phone number because of all kinds of phone calls,' she said.
Trail of mystery
On August 22, 2017, Rattan left her family home at Lee Kham Road for her domestic worker job. Rita is uncertain what happened that led her daughter to go to the Chaguanas Police Station around 2 p.m. to report a crime. In a post on Facebook, she marked her location and vented that she was 'fed up'. That seemed to be her last post despite what was seen on her profile, her mother said.
Later that evening, Rattan met with her friends at a food outlet in Chaguanas. One of them was a woman who did not have many friends, and the open-hearted Rattan welcomed into her social circle. 'The girl was pregnant, and she sold movies (CDs) on the pavement in front of KFC at Chaguanas. My daughter felt sorry for her,' said Rita. 'I warned her to stay away, but my daughter was so loving, kind and smiling that she just wanted to be nice to her.'
The mother said there was footage from the security cameras at the food outlet on the last day her daughter was seen alive that showed Rattan, the woman, and two men around 11 p.m. None of those three people was found to be questioned about Rattan's disappearance, but a trail of mystery was left on social media. The next morning, the woman posted on Facebook 'Rest in peace our good friend Isabella Joseph'. Isabella Joseph was Jasmine's Facebook name. The mother said she questioned that because at that point all she knew was that her daughter did not come home overnight, then she disappeared and up to now police cannot find the woman. Then out-of-character posts of a sexual nature were posted to Rattan's Facebook profile. Some of her social media friends responded by suggesting that the profile was hacked, and the hacker was the reason that Jasmine went to the police station and was responsible for her disappearance.
No justice
Those posts tortured the family as the days crawled by and there was no trace of her.
Rita told the Express she heard her daughter's screams in a voice mail message that was received on her phone three days later. The phone number for the incoming call was marked 'private', and police told her the number could not be traced,
the mother said. 'She was screaming and begging for me. Come and get me,' Rita recalled.
Then five days after Rattan's disappearance, residents of Penn Street, Enterprise, spotted the rolled-up rug that concealed the body. Rattan's phone, wallet and identification cards were never recovered. An autopsy found that she died of blunt force trauma. 
Weeping, the mother said, 'Even if they beat her, they could have left her on the side of the road. I would have taken up my child and taken care of her. I would have gotten back my daughter. The people who did that to her are not human. I wonder if they have a mother, sisters, daughters, or any family.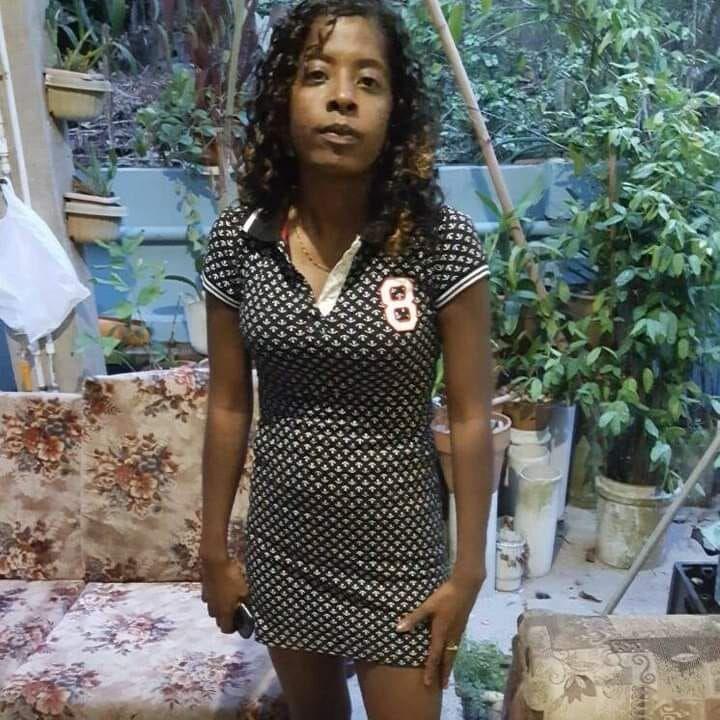 'My family thought I was tripping off because I used to get up at nights, go to her room and sit on her bed and chat with Jasmine. Real conversations, about what I did that day or about things happening in my life. But I was not going mad.
'I am dealing with what happened to her. Sometimes I still feel her presence. I would not wish this on my worst enemy,' the mother said. 'I did not want to do counselling. My impression is that the person will just want to keep going over what happened with Jasmine and I do not want to do that.
'The police told me that a man who was killed some days after my daughter went missing was the person who killed my daughter.'
There would be no day in court for Rattan's killer, as Rita was told by a senior police detective that her daughter's killer was shot dead. The illegal retribution was handed to the culprit by acquaintances of Rattan, the mother was told. She said anytime she got information from the woman she took it to the police, but they never found her.
'I was so close to my daughter that I dreamt of everything that happened to her, step by step. I dreamt that she lost her money. I dreamt three times that she was in a yellow house. Around the 40 days after her death, she came to me in a dream and said, 'Mammy, you have to let me go.' I told her, 'No, I am not letting you go.'' Too many young girls and women are slipping away from their parents' hands, said Rita, and her heart breaks again each time she sees another has gone missing.
Anyone with information to help solve the case can contact Homicide Region III at 652-0495, Crime Stoppers at 800-TIPS (8477) or send information to Commissioner of Police Gary Griffith by texting 482-GARY (4279), or to the TTPS app.