IN A cruel twist of fate, double homicide victims Craig Hoi Pong and Neera Ramnath shared not only their love for widow Rachael Sukhdeo, but also the same birthdate.
On July 9, both Hoi Pong and Ramnath would have turned 40 years old.
They were assasinated five months ago while liming with Sukhdeo and her children.
Multiple gunshots exploded through the serenity of Hoi Pong's father's Nia Valley estate at Princes Town on the afternoon of February 9.
Hoi Pong was shot as he closed the estate's gates, and Ramnath, who was said to have a striking resemblance, to Sukhdeo, was disfigured by 40 bullets of the high-powered 5.56 calibre and nine millimetre ammunition.
Police said there were two gunmen, and a driver who transported the killers in a Nissan Sylphy.
There have been no arrests into the double homicide investigation, but police said that the case is active and were pursuing several leads into the case.
On Thursday, the families of both victims posted messages on social media remembering their fallen loved ones and celebrated their lives, cut short before their milestone birthday.
Hoi Pong's father, Carl Hoi Pong wrote on Facebook: "Today is Hoi Pong 40th Birthday plus it's also five months since his passing and ironically the birthday of Neera, the person who also died under the same circumstances as him. So happy birthday to her also.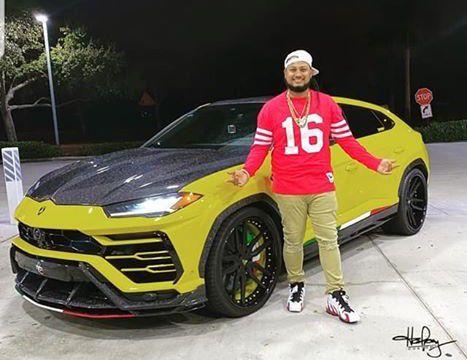 Not a day goes by that I don't think bout him all his plans for celebrating his BIG 40th and Beyond.
Life is full of surprises that's why we have to live life to the fullest and appreciate the ones that care about you while living a fulfilling life. So when you leave this earth you would have contributed to leaving it a better place than you met it.
Thanks to The Hoi Pong DJ Team for doing (a) mix in memory of Craig".
On Ramnath's Facebook page, a cousin of hers wrote:
"Today is your birthday in heaven above. I am sending my blessings on the wings of a dove, not only for today, but every day hereof, I think of you always, my dearest cousin! May the angels sing to you in the most joyous way. Happy 40th birthday in heaven".
Their close friend, Sukhdeo, has been deemed "the black widow" by social media users in the wake of the carnage of her husband, Sheron Sukdeo, brother, brother in law, neighbour, employees, and friends, and two assasination attempts on her life over the last two years.
Sukhdeo described Hong Poi and Ramnath, as "two of the closest persons to me, two of my loved ones", who were victims of the second murderous attempt on her life.
"This is the second murder attempt on my life. I am not in any crime, no illegal activity, I am not involved in anything that could bring an argument much more to bring death upon me. I have no involvement in anything. Look how far they are taking it", the mother and make up artist said in an interview with her friend and talk show host Ian Alleyne days after the double homicide.
Sukhdeo had told Alleyne that when the gunfire erupted, she and her children scattered, and ran in different directions.
"I had two children there and I could not even protect them. I was screaming, looking for my son and I could not find him. My daughter hid in a bamboo patch. What kind of life is this?", she had said.
Sukhdeo said that since the first murderous attempt on her life last May, and even moreso since the double murder of Hoi Pong and Ramnath, that she has been attempting to engage the attention of the police to assist her.
Sukhdeo became a widowed mother on March 26, 2018, when her husband, whom she admitted "had a colourful past" was gunned down.
She said that she had been in a relationship with him since she was 14 years old, but maintained that she had "no enemies".
There have been no arrests in any of these killings.