Stephan Persad has lost his battle against cancer.
The 29-year-old passed away around 5 a.m. on Tuesday, at Medical Associates in St Joseph.
Denyse Persad confirmed the tragic news of her son's death and has vowed to keep his memory alive.
In a telephone interview with the Express yesterday, Persad said, she plans to set up a foundation in her son's name to help people with cancer and their families deal with this terrible disease.
Persad's son was diagnosed with acute myeloid leukaemia (AML) earlier this year after complaining of pain in his gums.
When the medication prescribed for the pain seemed ineffective, Persad took her son to the hospital. He was sent for a blood exam, then a biospsy, which concluded the AML diagnosis.
When doctors confirmed the family's worst fears, Persad's priority was to save her son's life, but despite the outpouring of public support to assist the family, it was not enough to save Stephan's life.
The grief-stricken mother said she is almost 100 per cent sure her son's life would have continued like any other adult if he got the necessary treatment abroad.
Six months ago, Persad was a healthy, active avid sports fan getting ready to marry his fiancée.
Now, his mother said, the only thing she can hold on to is the wonderful memories of her only son, and be happy for the many lives he touched.
"I never thought I would be arranging my son's funeral so soon after my husband's death. He was so full of life and enjoyed sports. He loved all kinds of sports, but football was his passion. It was always Man U (Manchester United) this and Man U that."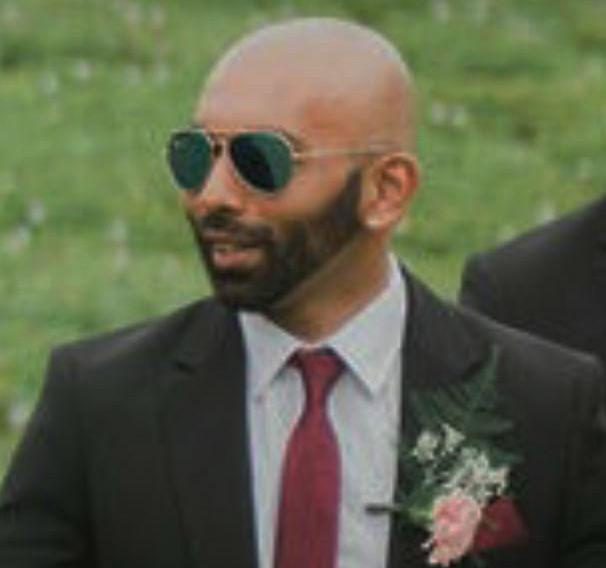 Persad said her son had aspirations in broadcasting and wanted to be a sports writer.
The night before his passing, Persad said she shared a touching moment with her son. Despite the toll the cancer had taken on his body, Persad said he was determined to beat it.
"He wanted to know if he was dying, I told him not on my watch."
Earlier this year, Persad took her son to Cuba for treatment. Though his condition improved and his cancer was in remission, Persad said she was forced to come back home after her funds were depleted.
The mother of two was told by local practitioners that there was nothing they could do for Stephan here and had given him a few short weeks to live if he did not get treatment abroad.
"I know what I have been through. While I was there at the hospital, I wanted to find out from the nurses if there were other AML patients who could not afford to fly out of the country for treatment. I was fortunate enough to be able to take my son to Cuba for treatment. Even with my family support we just did not have enough funds to get the treatment he needed," she said.
"I want to set up a foundation as soon as possible in Stephan's name to assist people with cancer and their families. I think this is necessary for people who are going through something like this and don't have the support.
"This was an aggressive type of cancer and sometimes there is no one there to support you. Even when there is no one physical there to support you, you need that emotional support.
"Stephan's foundation would focus on persons with leukaemia, but will also provide assistance to all persons with cancer," Persad said.
A close friend of the Persad family posted the news of Stephan's passing on Facebook yesterday and said the funds raised for him will be used to pay off outstanding medical bills accrued during his illness, as well as funeral arrangements.
The funeral for Stephan Persad takes place on Saturday at Susamachar Presbyterian Church in San Fernando at 11 a.m.