The economic hardships of the COVID-19 pandemic have knocked on the doors of the Sylphil Home in Love (SHIL) orphanage in Tobago.
As a result, most of the staff are working without salaries, caring for the children currently housed at the home in Lambeau.
SHIL currently accommodates 12 children, some of whom wrote the recent Secondary School Assessment (SEA) and Caribbean Secondary Education Certificate (CSEC) exams, with good results.
In light of the orphanage's plight, Secretary of the Division of Health, Wellness and Family Development (DHWFD), Tracy Davidson-Celestine, Assistant Secretary Nadine Stewart-Phillips and Administrator Cherryl-Ann Solomon, met with its management last Friday, to discuss possible solutions.
Commenting on the meeting, which she stated was fruitful, Davidson-Celestine said: "We discussed how we can partner and how we can have more congruence with the Sylphil home so that we can assist them in achieving their objectives. We want to ensure that at the end of the day, we have the best arrangement, which will redound to the benefit of our nation's children."
SHIL was also supplied with a number of food hampers during the visit which Davidson-Celestine said stemmed from their understanding of the stress COVID is placing on the residents in their communities and throughout the length and breadth of Tobago.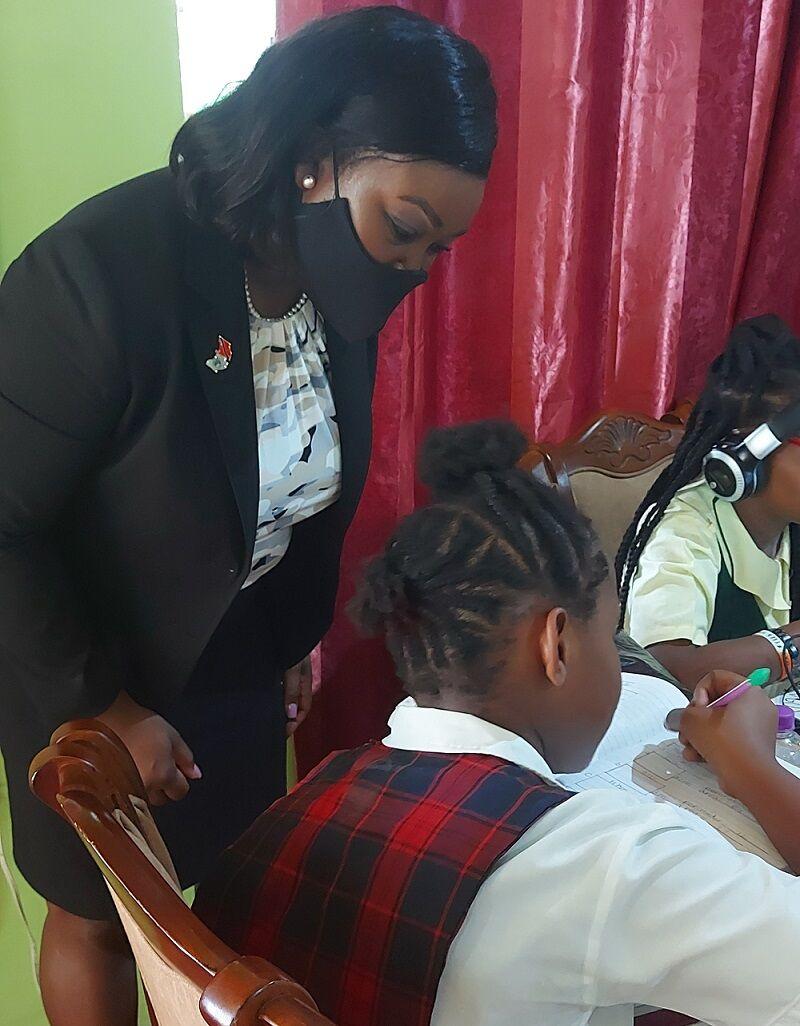 "The careers 'aunties' have been working without pay and whatever comes into the home by way of donations are used for the 12 children currently living at the unfinished building."
The Tobago House of Assembly (THA) has always been supportive of the privately run facility. SHIL was the recipient of a $300,000.00 grant from the THA to assist with constructing a building a few years ago.
Established in 1955 by the parents of current director, Susan Phillips-Jack, the privately run SHIL has always had the support of the Tobago House of Assembly (THA), including a $300,000.00 grant to assist with constructing a building a few years ago.
Expressing gratitude for the food hampers, Phillips- Jack thanked Davidson-Celestine and her team for their kind gesture, and said they were looking forward to their help and support.
She also invited the public to donate to the home, stating that the orphanage is prepared to accept any contributions.
Persons interested in making a contribution or volunteering their service to SHIL can call 757-0796.