Just two weeks after five people were wounded and one killed in Port of Spain, the capital city recorded another multiple shooting this afternoon.
This time, three people, including an 18-year-old woman, were shot.
The victims are Aaron "Max" Broomes, who was shot in the head, Shakira Mona, who was shot in her leg and arm, and Kayode "Toes" Donawa who was shot multiple times to his chest.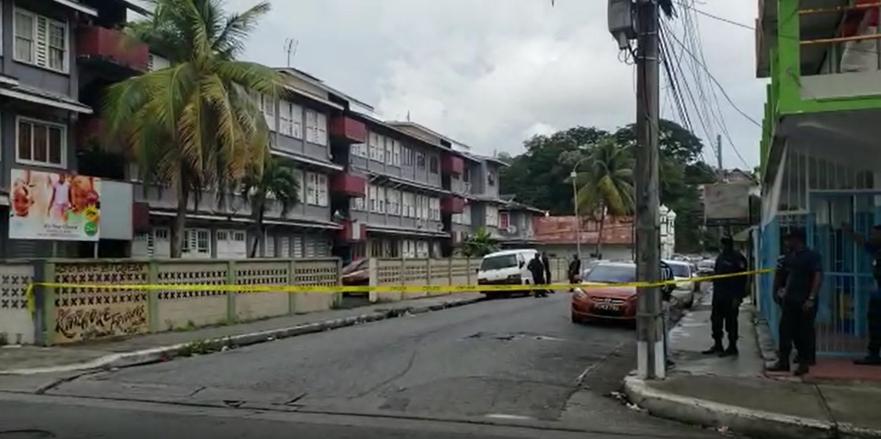 Broomes and Donwa, died at the Port of Spain General Hospital.
Mona is listed in a serious condition.
A fourth man was injured as he ran from the gunfire.
The Express was told that the gunfire erupted at around 2:25p.m. along Queen Street, in the vicinity of Nelson Street.
A white Nissan Tiida pulled to a stop and two men armed with firearms exited the car.
The men walked to a northern area off the roadway where they opened fire on a group of people.
They then returned to the Tiida and drove away.
The police and emergency health services were immediately notified and the injured parties were rushed for medical treatment at the General Hospital.
An All-Points Bulletin was issued and a vehicle was spotted along the Eastern Main Road, Laventille.
Officers attempted to intercept the vehicle, but its occupants opened fire on them. Officers fired on the suspects but they ran into the hills of Laventille, one of then carrying an automatic rifle.
No police officer was injured during the exchange, but investigators believe that the gunmen were wounded. The vehicle was subsequently impounded.
An active search is underway for the gunmen.