RESIDENTS of Carenage caught a suspected pedophile and beat him after he was allegedly tried assaulting an 11-year-old child on Monday.
The suspect was tied to a pole and publicly shamed by residents before police were contacted.
A team of officers from the Inter-Agency Task Force and the Western Division responded to the report and found the man nude, bloodied and bruised, and tied to a utility pole.
Around 8.15 a.m. police received a report from an elderly woman from Carenage that her grand-child was assaulted by a man. 
Police were told that residents of Upper Abbe Poujade, an area commonly called 'Scorpian', had beaten the suspect.
Officers Williams and Lewis responded found that the suspect tied to the pole with rope and wire.
A video showed the suspect being untied by the officers, and carried to the trunk of a police vehicle.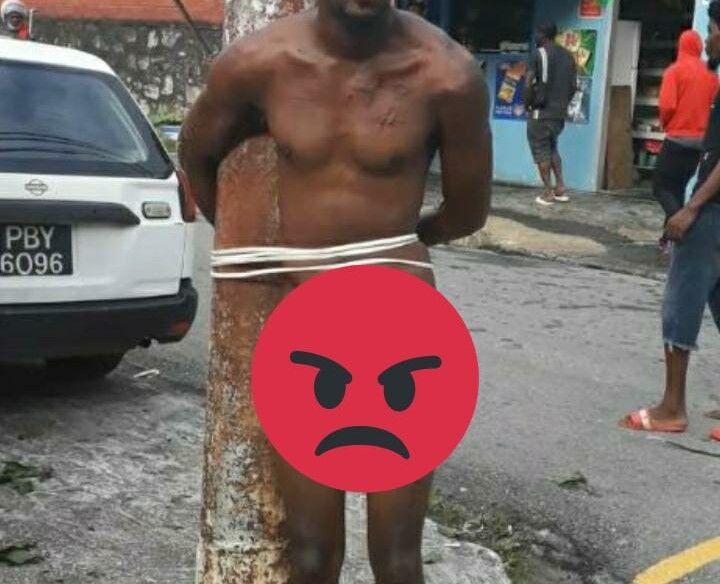 Two officers assisted him and he was taken to the St James infirmary.
Police said his injuries were so severe that he was transferred to the Port of Spain General Hospital for further medical treatment.
Upon his discharge he was expected to be taken to the Carenage police station.