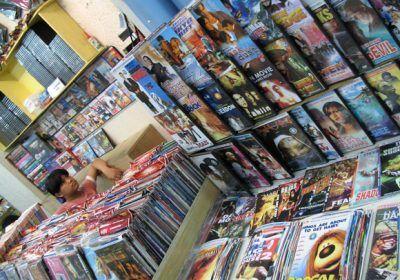 "…the growth of illicit digital trade of copyrighted works continues to grow; the value of digital piracy in music, movies and software in 2015 alone was estimated to be more than US$200 billion"[i]
The illicit trade in music known as piracy and copyright infringement, is the exploitation of another person's musical creation via reproduction and duplication for bootleg sale, unauthorized sampling for a new musical work, or distribution or unlicensed use in an environment where money will be exchanged. Copyright piracy also entails movies, television, music and live performances, computer software and video games.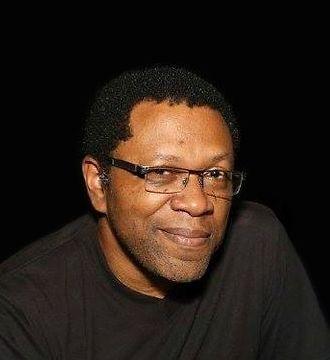 Concert promoter and music writer Nigel Campbell states the digital transformation in music has had dire consequences for local songwriters and producers. Before the advent of digital music, the industry benefitted from the sale of CDs, LPs, and cassettes. Now, it is used as a licensor of copies for public access for example, streaming and broadcast. He said the recorded industry sees unauthorized access to music on geo-fenced major subscriber streaming platforms, like Spotify and Tidal, via VPN (virtual private networks).
The economic impact of piracy and copyright infringement, Mr. Campbell said has never been calculated, but artistes have noticed a major decrease in their broadcast royalty income, "A number of local artists don't even sell their music anymore, preferring to freely put their music on YouTube or email directly to radio stations and taste-makers in the hope that live performance opportunities arise."
Notwithstanding, the Ministry of Trade and Industry Entertainment Industry Survey has placed the value of the industry's contribution to the T&T economy at TT$169M[ii], and WIPO estimated the industry's value based on domestic and regional market trends and evolution at $43M in 2007, and in 2011 at $49M.[iii]
He believes there are sufficient laws to prevent piracy and copyright infringement but it has not been used enough due to the unwillingness of local creators to engage in convoluted legal battles and due to the non-recognition of the value of their intellectual property, "Further, T&T has never used the WTO trade dispute mechanism to settle any claims. We are at a disadvantage internationally, and locally, we are stymied by too many regulations."
Now that the COVID-19 pandemic has destroyed the live music industry, Mr. Campbell asserted there should be a new focus towards ownership of podcasting and streaming rights, and even a mandatory registration of copyrights. A major flaw according to him is the lack of an industry advocacy unit with organisations like TUCO, Pan Trinbago and COTT not considered effective interlocutors with Government on trade issues.
Adding her views to the topic, Fanta Punch, Partner, Head, Intellectual Property at law firm M. Hamel-Smith & Co. acknowledged that copyright owners face serious challenges in protecting their copyright. She said, "The sale and distribution of pirated goods also contributes to money laundering and illicit trade activities. Our copyright law does not distinguish between copyright infringement and piracy specifically, but it does set out both civil and criminal liability for the infringement of copyright."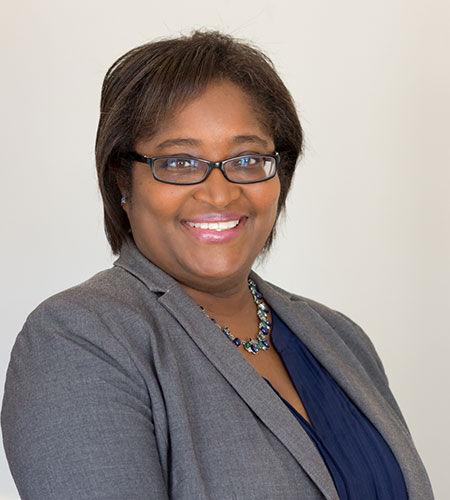 In seeking redress for infringement, she stated, the copyright owner can bring civil proceedings against an infringer which if successful could include injunctive relief, seizure or destruction of the infringing works, damages or an account of an infringer's profits. She posited, "Where criminal sanctions are brought, the guilty party may be held criminally liable for copyright infringement for profit-making purposes and depending on the severity of the offence, penalties or imprisonment may apply."
However, Ms. Punch advised that there may be some relief with the implementation of WIP Proof[iv], launched by the World Intellectual Property Office. It is an online service which produces tamper-proof evidence to prove your digital file existed at a specific point in time. This technology she added is a useful tool for copyright owners as they can establish a digital record of their copyright which may be used as compelling evidence for consideration of a court.
Frontier Economics. (2016). The Economic Impacts of Counterfeiting and Piracy. Brussels, Cologne, Dublin, London, Madrid, Melbourne & Sydney: Frontier Economics. Retrieved from: https://www.inta.org/communications/documents/2017_frontier_report.pdf
[1] Strategic Plan for the Environmental Industry of Trinidad and Tobago Final Report January 20th, 2006
[1] National Studies on Assessing the Economic Contribution of the Copyright-Based Industries, Creative Industries Series No. 7, WIPO
[1] https://wipoproof.wipo.int/wdts/
TTMA's Illicit Trade Desk was formed in 2018 as part of the organisation's thrust to increase awareness and reduce instances of illicit trade activities in Trinidad and Tobago. The effects of illicit trade are numerous, including a loss of revenue to the Government, the provision of sub-standard goods, and the erosion of legitimate businesses (the latter effect affecting the jobs of many persons). TTMA recognises the adversities associated with illicit trade, and supports initiatives geared towards eradicating these activities in Trinidad and Tobago.