November 2020 – This Saturday 28th November, all McDonald's restaurants across Trinidad will be celebrating "Great Day" in support of The Heroes Foundation, a locally registered non-profit organisation established to serve youths in Trinidad and Tobago. All proceeds from sales of McDonald's iconic burger, the Big Mac, will go directly to The Heroes Foundation.
Great Day is McDonald's flagship local event and annual fundraiser, themed "I Love To Help". Since November 2011, the fundraiser has benefited charitable causes in Trinidad and Tobago, and The Heroes Foundation has been the beneficiary for the past three years.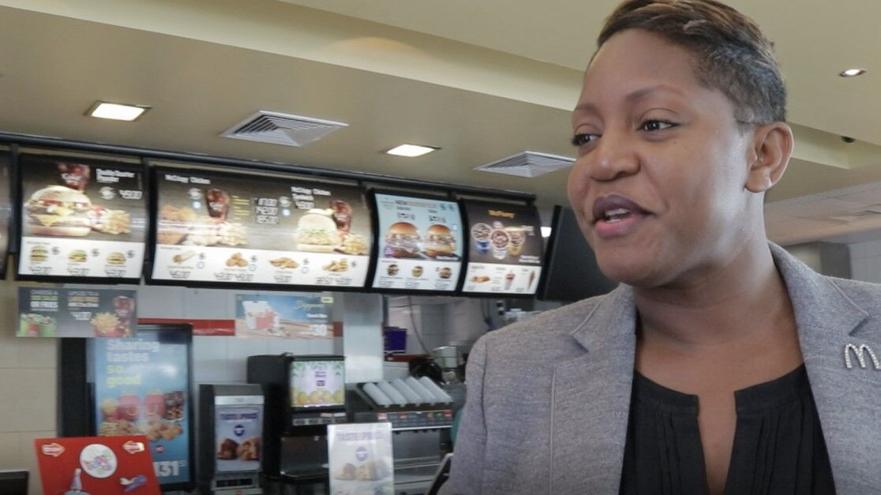 Public support for the fundraiser continues to grow, with a record-breaking amount of sales being achieved in 2019 with over 1,200 Big Macs purchased for The Heroes Foundation. McDonald's Trinidad and Tobago Market Supervisor, Kalifa Duncan, expressed confidence that this year citizens would continue to be motivated to come out in their numbers to support the cause.
"We were extremely heartened by the show of support last year, and this year we look forward to making an even greater contribution to the essential work of The Heroes Foundation," stated Duncan. "One of McDonald's core pillars is creating more opportunities for the youth. The programmes and initiatives led by Heroes are integral to charting a better way forward for our young people and a more sustainable future for our country."
CEO of The Heroes Foundation, Lawrence Arjoon, noted the funds raised from Great Day would benefit over 400 local and migrant youth participants in the Heroes Development Programmes, as well as the Big Brother Big Sister mentorship programme in Trinidad and Tobago.
"Heroes went digital in March this year, and we have been working to keep our youth participants positively engaged and motivated as they transition through these changing times," stated Arjoon. "The support we receive from McDonald's Great Day will assist us with providing opportunities for young people to enhance their skills and inspire belief in their ability to overcome challenges, manage change, and continue to have positive impacts for the betterment of our society."
Youth Participant 14-year-old Kalifa said, "Heroes helps me to have Great Days by giving opportunities to meet amazing people who do so much for our Country. I appreciate the advice that I get to help develop my career path."
To support McDonald's Great Day and help raise funds for The Heroes Foundation, visit any McDonald's restaurant on Saturday 28th November to purchase a Big Mac. Restaurants are located at Cipriani Boulevard, Grand Bazaar, La Romain, and Gulf View. Vouchers are also available for purchase right now at McDonald's restaurants and at The Heroes Foundation headquarters, located at #1 Corner White, Warren, and Hunter St, Port of Spain.