Minister Cox participates in roundtable discussion on "Pensions and healthcare systems in Latin America: challenges posed by aging, technological change and informality"
Port-of-Spain --- Minister of Social Development and Family Services (MSDFS), Senator the Honourable Donna Cox, yesterday, participated in the virtual presentation of the CAF -Development Bank of Latin America's Report on Economy and Development (RED) 2020. The theme for the roundtable discussion was "Pensions and healthcare systems in Latin America: challenges posed by aging, technological change and informality."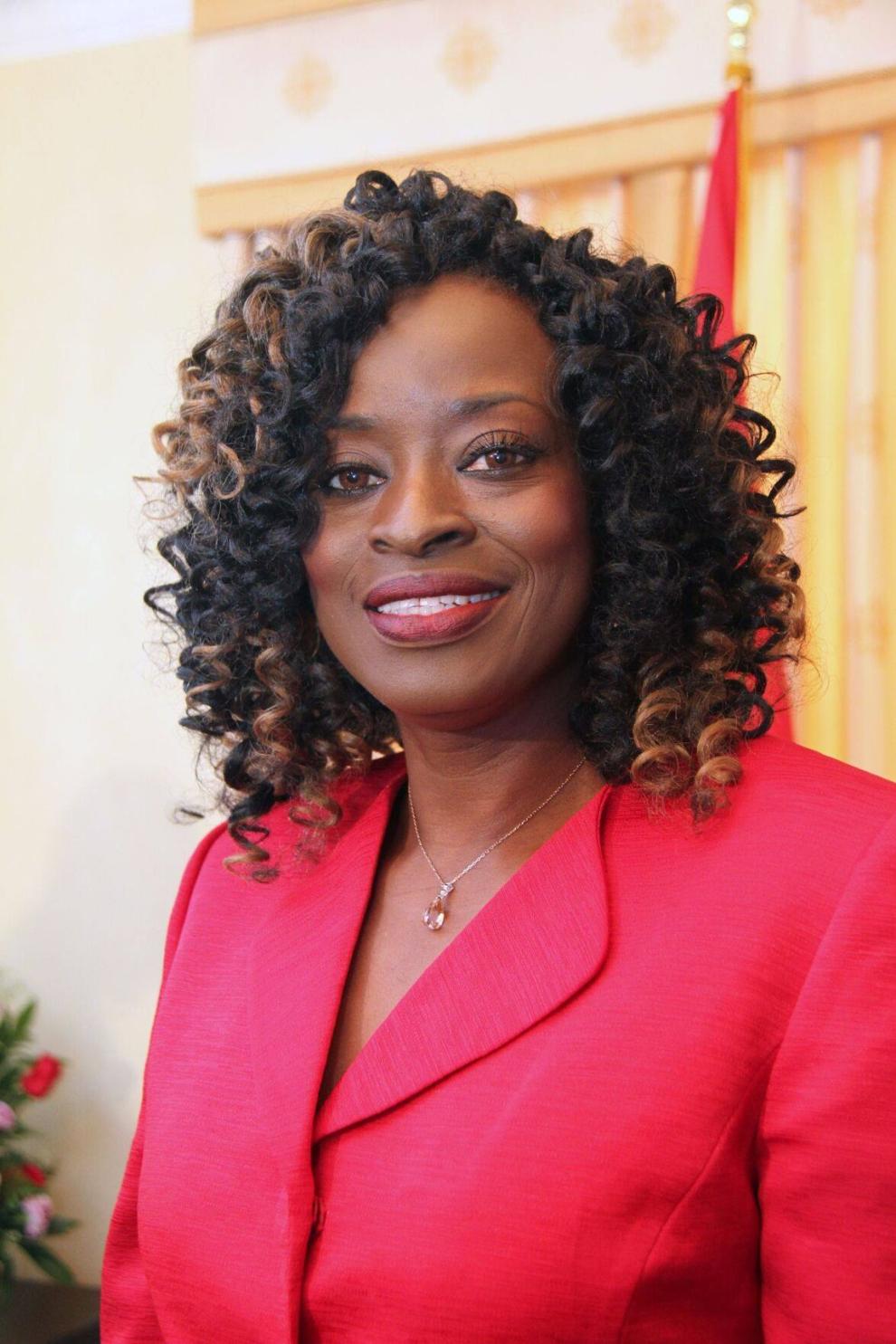 According to Minister Cox: "This conversation comes at the ideal time, where there exists a multiplicity of opportunities within the social protection landscape. The current global pandemic, while challenging, has signalled the need to leverage technology to position ourselves to strengthen our protection mechanisms for all vulnerable groups, including older persons. Given the Ministry's overarching responsibility for the aged population, the nexus between finance, health and social security is important to us. I was therefore happy to be part of a rich discussion on the implications for the social sector in Trinidad and Tobago".
Minister of Finance, Colm Imbert, delivered the keynote address at the event which was aimed at facilitating dialogue pertaining to challenges faced by social protection systems and public policies in the twenty-first century. The forum focused on pensions and the provision of health and long-term care services for the elderly, as well as, the labour market and other factors that determine financial equilibrium and sustainability. Among other presenters were Ignacio Apella, Pensions Expert at the World Bank, Dr Jennifer Rouse, Gerontologist and Lecturer at the UWI and previous Director of the Division of Ageing, MSDFS; National Insurance Board of Trinidad and Tobago, (NIBTT) Deputy Chairman, Douglas Camacho, Maria Daniel, Partner at Ernst & Young and others.
In his presentation, Minister Imbert indicated that while the NIBTT currently provides services to 588, 000 persons and offers 23 benefits, Trinidad and Tobago faces sustainability challenges and the risk of reserve exhaustion." The Finance Minister added that "There is a major risk of assets from the Insurance fund eventually becoming depleted, and the root of this problem is due to the increase of life expectancy over the last fifty years. He said that by 2066, the cohort of elderly persons will double and that the true challenge is longevity, low level of financial literacy and low long term growth".
For the Government, and in particular, the Ministry of Social Development and Family Services, these statistics are significant as they also represent a forecasted indication of what senior citizens pensions will also look like in years ahead. Minister Imbert also highlighted the need for a change in retirement plans and the NIB having to paying more due to a longer period. He said "As a Government, we have been actively monitoring the issue and exploring the possibility of including informal workers into the NIS system for the purpose of a larger and more diversified pool of resources for future claims."
In his contribution, Ignacio Apella, Pensions Expert at World Bank, lauded Trinidad and Tobago's "generous" social pension programme, and indicated that the region is going through a demographic transition, which leads to several factors such as higher life expectancy, families controlling how much children they have and allowing women to increase their role in non-domestic activities.
Douglas Camacho, Deputy Chairman of the National Insurance Board disclosed that a lot more creative solutions can be developed through joint partnerships, as it is everyone's interest to ensure a secure future for those who will eventually reach the qualifying age to receive pension.
When asked about the lessons emerging from the COVID-19 pandemic, the Finance Minister stated that "If we look past the hardships of crisis, one can see many opportunities. This was a call to utilize technology, as crisis lets us re-examine systems, change products or even offer new products to persons- while ensuring the most vulnerable are protected. We have the opportunity to implement innovative solutions for the future generations." Among these solutions is the National Social Mitigation Plan, which is presently being implemented by the Ministry of Social Development and Family Services and which is aimed at, inter alia, facilitating frameworks for empowerment, resilience and sustainability across all vulnerable populations in Trinidad and Tobago.