Mother of one Kavita Jokhan was beaten to death downstairs her Gasparillo home in May 2018.
Jokhan was so badly beaten that her face was disfigured.
Her common-law husband, Sharaz Si­na­nan, believed po­lice had enough evidence to charge someone with the crime.
A man, known to the woman, was seen fleeing from the scene. He was splattered with blood, and his slippers were found at the scene.
The 58-year-old suspect was detained by police, who had been building a case for him to be charged with Jokhan's murder.
But when the case file was ­reviewed by State attorneys at the office of the Director of ­Public Prose­cutions, police were ­instructed to release the suspect and ­continue investigations.
The grass cutter returned to his galvanised shack, packed his ­belongings and fled the village.
Sinanan, a 44-year-old welder, was disappointed the investigators failed to lay charges in the case.
And he was angry the ­police failed to inform him the man had been released.
Sinanan and his common-law wife lived about 200 feet from the man, at Coco Piece Road, Gasparillo.
Senior investigators told the Express the matter was being thoroughly investigated by a competent team of officers, saying the suspect was released pending ­further investigations.
Sinanan told police his wife was afraid of the man who "harassed" her when he was drunk.
Police confirmed the woman had visited the Gasparillo Police Station three times to complain about an irate neighbour. An ­officer had also warned the man about his actions.
The Express was told Jokhan was standing in the garage of her home, when she was attacked.
Officers found Jokhan lying on her back, with massive injuries to her head and face.
An autopsy found she died from blunt force cerebral trauma.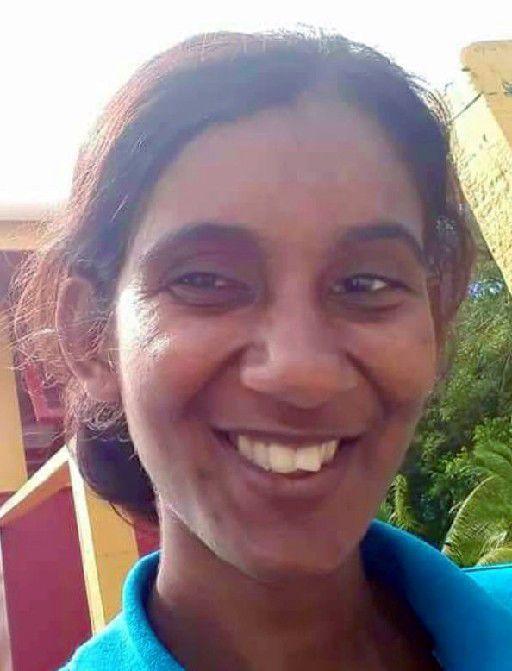 Jokhan, of Todd's Road, Caparo, had moved to Coco Piece Road with Sinanan six years prior to her death, and was the mother of one from a previous relationship.
Sinanan was at work at the time of the killing.
Residents said Jokhan was a quiet woman who lived a simple life. They described the suspect as a drunkard who would curse ­villagers.
'No justice'
A resident, who did not want to be identified, said, "She was a nice lady who did not meddle with any­one. She was always doing something in the house. It is sad that she was killed in that way and got no justice. I am disappointed in the police investigation."
The resident said police found the suspect with blood on his clothing.
"I think it is time Commissioner of Police Gary Griffith intervene in cases like these. A suspect was held, with enough evidence to lay a charge. But because of a minor technicality, he is released and no justice is served," she said.