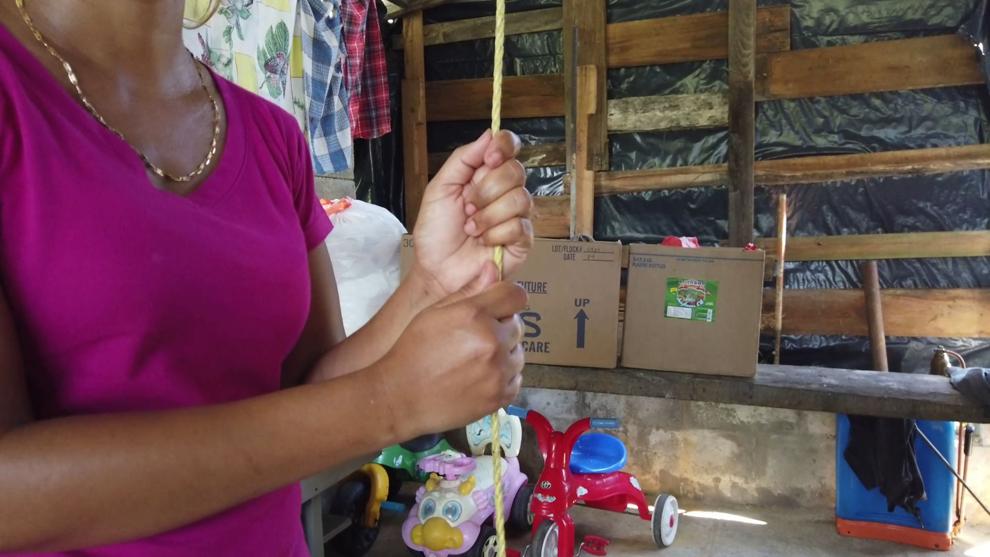 'Every day it hurts. It hurts. It hurts. To know how she die. Somebody take her life. She didn't die of her own'
She knows her mother's last name was Singh. She heard her mother was hard working and must have liked a clean place because people say she was always cleaning.
She does not know how her mother looked or what shade her skin was, though plenty people say they resemble. She does not know how her mother dressed. She does not know if her mother's first name was Charmaine or Marjorie; most people say Charmaine but she saw an old document somewhere with Marjorie on it. If her mother's name was Charmaine, she doesn't know how to spell it.
And when Felicia Singh's own little girl calls her "Mommy", Felicia feels a big longing in her belly that forces her to exhale, "Why, God?"
Big longing for her mother
She cannot remember a single day of her 39 years without that big longing for her own mother. Charmaine was a tender 21 when she was chopped to death by Felicia's father, Felix Dean, now serving life at the Maximum Security Prison (MSP), Arouca. Felicia was one year and nine months old. Moments before he killed Charmaine, Dean was holding their baby girl in his arms.
Felicia is desperate to know about the ghost that floats on her tears and moves inside her body. That day in September last year when I arrived for the interview she asked, "What have you found out about her? What did they say about her?"
I say that someone remembered seeing Charmaine on a motorcycle, clasping on to Dean as they rode through Palo Seco back in the late 1970s.
"Thanks," she said. "I didn't know that."
That image now rests alongside one or two others as Felicia tries to stitch together a woman and an event that have defined each of her days for more than 37 years.
Kamla Dean, remembers the night in 1982 when she learned that her husband murdered his lover.
"Every day it hurts. It hurts. It hurts. To know how she die. Somebody take her life. She didn't die of her own. She didn't get sick. She didn't get bounce down. She didn't get a heart attack."
No one talks about it
"I grow up with my grandmother… I grew up thinking she was my mom. The children in school, maybe Standard 3, start saying to me your dad kill your mom. I say no. I reach home and mummy (grandmother) tell me it had an incident and it happen.
"I was so emotional and I talk to my grandmother about it and she get sick. And there I realise it pain her even more…and she couldn't really talk. She get a massive heart attack and I remember on that day, while life goes on and everybody trying to help one another…we never talk, sit and talk about that. Never.My grandmother, aunts and uncles, we was very close but we never sit and talk about what really happen…"
Too painful to know
Here is the hurdle that Felicia cannot surmount: she wants to know as much as she does not want to know. Bits of information incidentally scattered among memories of village folk fire imaginings to painful to chase.
"I feel I heard enough…Because what little I heard, from both sides, is like he, my father, maybe, used to abuse her. That is what I heard. I don't know if it happened or it didn't happen but…and that is maybe one of the reason why she left to come down by her mom. That is one of the reason. He never wanted her out of his eyesight maybe. That is what I heard. He always want her inside. Lockdown.
"He used to lock us up and neighbours used to come and give Michael (her brother) roti through a crease and Michael couldn't hear or talk…fuss Michael was smart, he used to take the bake and smell it and carry it for his mom before he eat it.
"And he—the neighbour—that's how he address it to me: Charmaine didn't have a nice time. She had a hard time. Very, very hard time."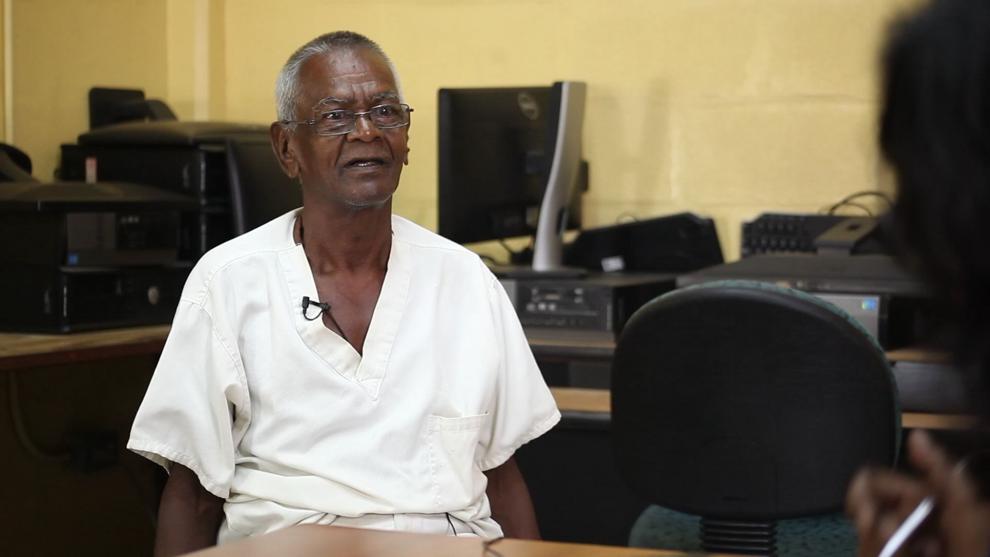 Dean and Charmaine lived inside Beach Road, Palo Seco. Dean had gradually left his wife, Kamla, to live with Charmaine in a small shack, the site of an old bungalow. Village tellers remember Charmaine as a beautiful, desirable young woman who dressed the part and, even in those days, was comfortable taking a drink with Dean and his friends in the village shop. When they started their relationship, Charmaine was 16; Dean was 32 and handling money from Trinidad's oil fortunes.
Lost mother and father
When Dean killed Charmaine on Mother's Day 1982, Felicia lost her mother and her father. Her potion since has been a daily dose of irreducible uncertainty. She saw her father once. It was a spontaneous visit to the prison with a relative somewhere between 2007 and 2009.
"(The relative) say you won't know who is your mom but you will know who is your dad. I took that opportunity but, I being honest, it was real hard. It was like a torment after with me. You see when you don't know something and you don't know that person, it easy, but going to see that person…is a human being…is just a human being…you ask yourself, how you could have done that? And why he there? Why? No answers. Who answers? So you just remain blank.
"To build back that to go back to see him or ask him why he did it…because when I went there I couldn't even pick up the phone to talk with him. I didn't even talk. I just break down. I just looking at him and I remember I coulda see his lips saying sorry sorry. That is all I could remember. I see that face, and I remember he tried to tell me he was sorry and I couldn't talk to him.
"It was really hard. It was painful and I decide that is enough. I left it at that. He saw me. It was hard. It was something that, like what I really do? I can't say much. We didn't talk or I didn't get to ask him why you did it, what make you do it, but as years go by I try to move on."
Stumbles
Felicia stumbles over and over again while trying to "move on." Each time she hears news of a woman murdered by her spouse, the big longing in her belly inflates with other feelings. Before long, migraine headaches halt her life.
"I was emotional for days, for weeks when I came back home and realise he (Dean) is breathing, blood running through his veins, a human being. I won't hate him to get rid of him but I have that why, that question, why he didn't walk away? I would always be asking why."
Does she want a relationship with her father? Does she want him to be pardoned?
"It there. The hopes there. It will take time but it there. To go back to see him or sit and talk…I don't see it happening just so, but it there. What it take just to go and say hello? I don't know when it will happen but it there.
"If it (a pardon) happens, I can't help it. If he come out, he come out. The years he get punishment for it, I can't really say much on that. There is nothing I would try to stop or take away from that human…"
Red flags
With a little girl of her own and taking the best care of her hearing-impaired brother Michael, Felicia has settled into a life of noisy yard fowls, lazy goats and a garden of abundant pumpkins. She has taught herself how to identify red flags in relationships with men and tells her daughter to be safe.
"I tell her you know what is trouble and when you see trouble try to get away from it but know how you getting away from it. Know what you doing. Don't just think you getting away and you safe. No. Get help. It could come behind you."
It was a tough interview for her but she surrendered to the memories that Republic Day last year.
"Things have to come out. People have to know because as you show me, is not me alone, is other victims and it have somebody there to hear you. You have to reach out. Somebody to hear your story. Like something happen and you nowhere around. You die with it. It have people there still to hear you, who want to hear you, want to listen to your part. So it didn't take me no strength to put in but it take me courage, a lot, because it's hard. Days go by when it's hard. But I do what I have to do."