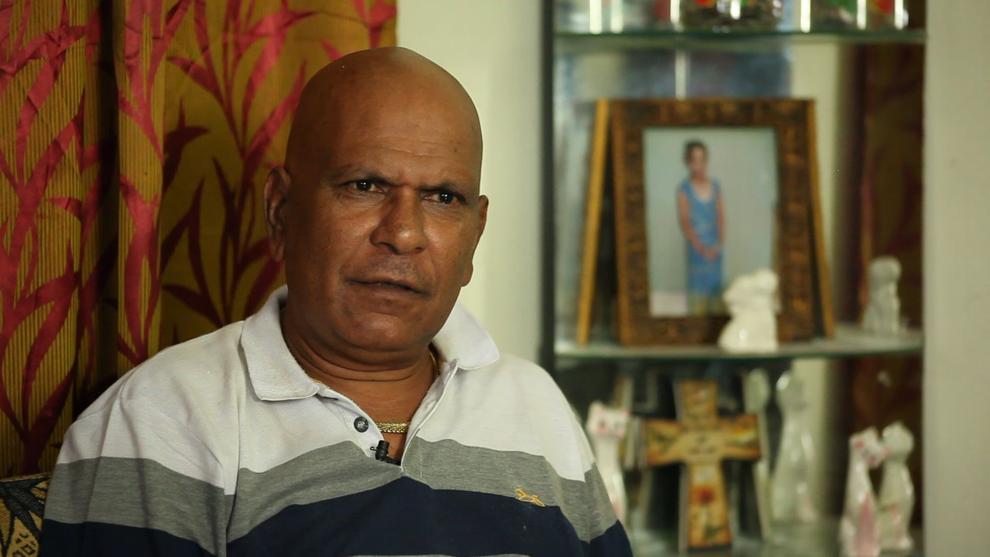 Primer Singh tosses about words, searching for one that could rest peacefully between vengeance and forgiveness.
At 58, he knows life and how frequently mistakes are made. Having spent a brief time in a US correctional facility 16 years ago, he knows jail not nice. And as he grows older, he reaches for compassion, magnanimity and charity.
Photography and Video by Michael A London
"I don't carry hate for them," he says early in the interview. "They took somebody I loved and cared for and I don't appreciate it but I will speak to them. Not because you commit a crime you are discarded but my policy is it's stigmatised in an individual, it is there in your heart and mind and you could never forget what you did wrong. But even so, bow on your knees and ask God for forgiveness."
Raw pain
But as memories of his nephew surface, he returns to the raw hurt and grows angry, less sympathetic. He calls him "Wendell", the firstborn of his sister, Vashti, who lived one house away along Princes Town's Village Branch Road. In Vashti's yard was a Caribbean pine tree under which he held his baby nephew.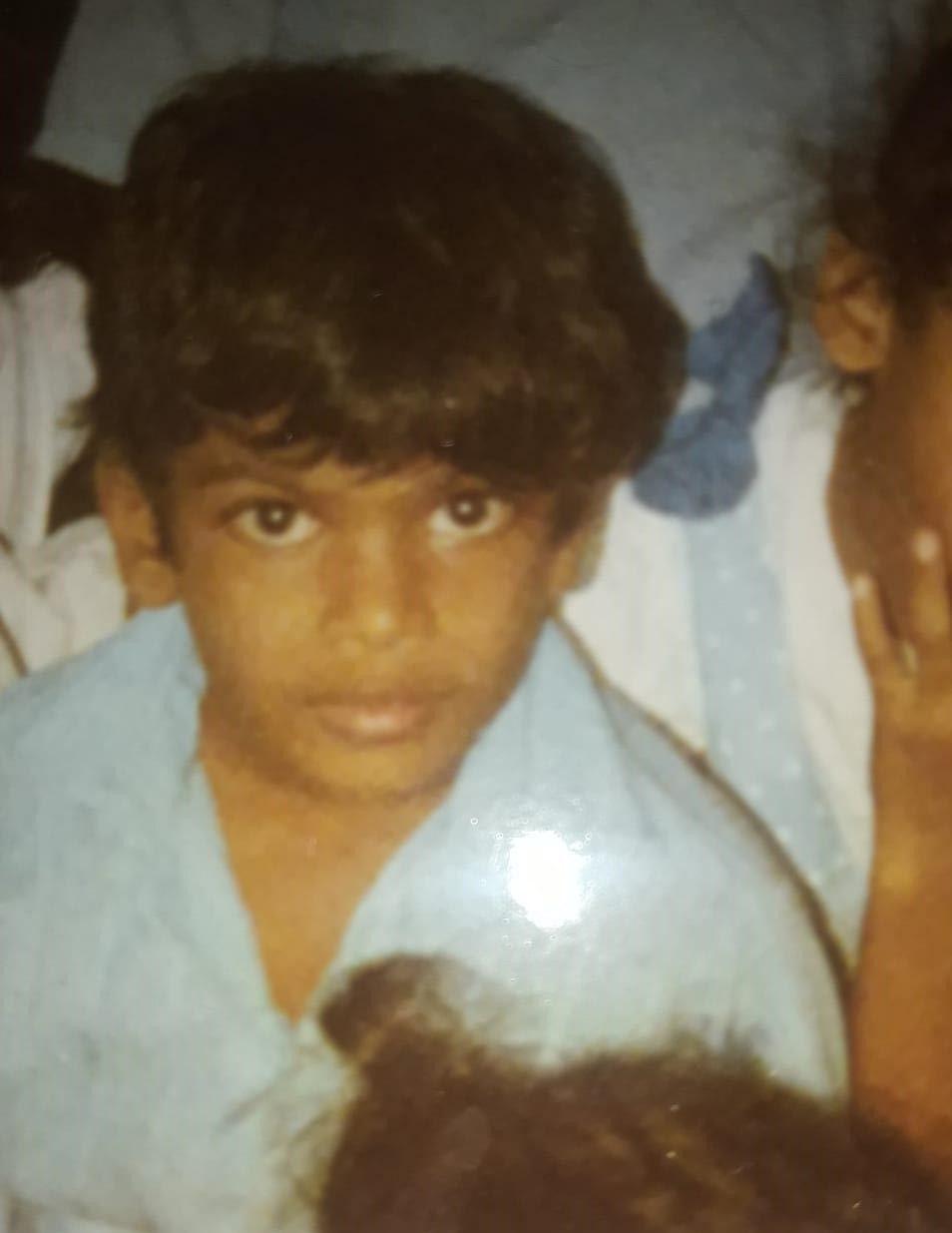 "Back in the day, my father used to work Caroni Ltd; my mother help her family cut cane. On evenings when I come, there was a trace, Kumar Avenue—that's my father's name—and we would walk down the road, play with the grandmother, in the canefield cutting cane, sucking cane, take a walk to the shop, the parlour. Go to the river, take a lil bathe.
"Sometimes he ask me, 'Uncle, lewwe go a beach or river nah boy'. I say well organise, we go go down. Never a problem to do anything with him. It was a nice journey. That short but sweet journey I had with my nephew, the wonderful time I did have. It was precious to me and I cherished every moment of the life both of us had together."
He describes his nephew as ardent, beautiful, precious, striving, adorable and loved.
Total shock
At the time of Wendell's murder, Primer had already migrated to New York. Around 3pm, he received the call.
"I was in total shock. I felt I coulda go on the Verazzano Bridge or the Goethals Bridge and just jump off in the water. Seriously speaking. It was a shock to me. No one would understand because the relationship me and he had."
Unable to return home for the funeral, he listened on the phone as his nephew was laid to rest.
"We didn't have picture phone at that time but they hold the phone close and I hear. Sad. Very sad thing for me to listen and hear the prayers."
Wounded family
From New York, he saw his family here being rent apart by the sudden, violent tragedy.
"Vashti went on a different path after her son passed on. It's a very tedious job being a mother. She took all that stress and pain and she was diverted to a different lifestyle. She had drinks. Started smoke. Her daughter was a baby and she deviated from that relationship too."
Two years after the murder, Primer returned to Trinidad. His sister picked him up from the airport; they talked about their loss on the drive to Princes Town.
"I love her very much too. I love my family, every single one of them. She said I don't have nothing to live for. I does miss my son. Every day she used to cry. Every day my sister used to break down in tears and there is nothing no one could have done. Because you brought that into the world, you give him the necessary amenities to enjoy himself, you provided for him, do all that you can do as parents to make him a better individual in society but these guys didn't see that. Dem saw something differently to murder my precious, loving nephew."
A couple years after her son's murder, Vashti was diagnosed with heart disease. Five years ago, her heart surrendered to the torment of seeing the open throat of her only son as his body lay on a table at the Forensic Sciences Centre. Today, the family is yet to recover.
"The family can't have that conversation. They cannot. I does be willing but because of the pain and the animosity behind the whole scenario, they don't want to go through that pain anymore. But you know what? You not going through the pain anymore but you living in the pain. So please. You have to speak up, let it out, let it flow."
Forgiveness is a big word
Recalling it all, Primer allows himself the anger.
"My policy in life is that when you live by the sword, you die by the sword. What goes around comes around. You can run physically from it but from a spiritual aspect, you cannot run from it. God is a man don't sleep…
"The lifestyle these guys took, they not only deprive me but my family and his (Wendell's) family also. The fact remains that you committed a crime. Maybe I should take a gun and shoot them. I wonder if I could get the same time as these guys. Because is a young gentleman life you took. You didn't give life, why should you take it? I think a murder is a murder and a lifetime would have been just good."
By the time we talk about forgiveness, he tries but cannot.
"Forgiveness is a very big word…I am quite capable…I wouldn't use that terminology—forgiveness—I wouldn't use that. We do things and then we say we are sorry. But think before you act. Because the decisions you make in life could be harsh on your lifestyle and other individuals and family. That word is very big and it's deep for Primer at this present time…"
As word of the pending release of the murdering teenage trio spreads in his family, Primer throws his mind forward and wonders, "On a daily basis, seeing these people passing up and down and saying look my nephew murderer passing, how am I supposed to feel? How am I supposed to think? How am I supposed to act? What should I do? What shouldn't I do? All these things zap through my memories. How could I forgive you and not forget who you are when you passing everyday in front my house? Come on."