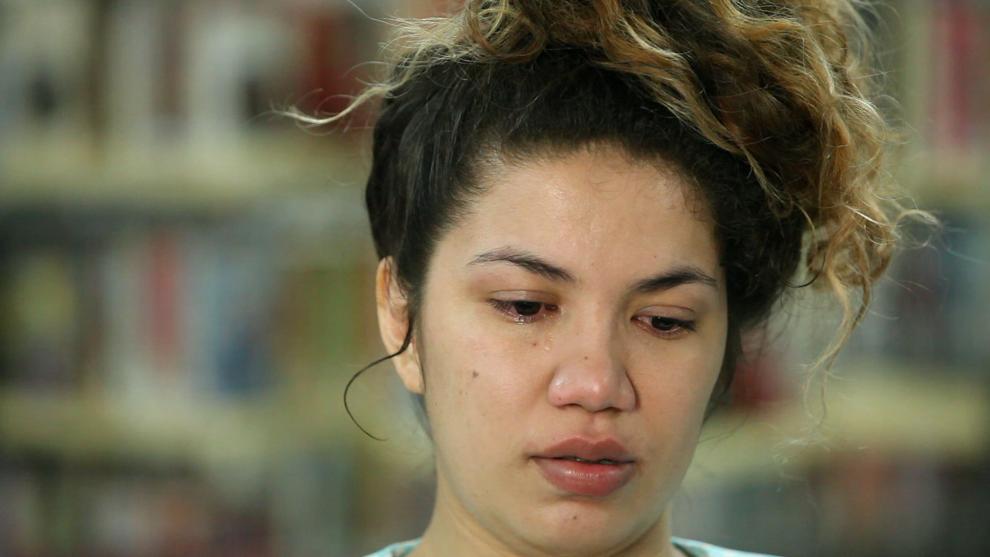 Story by Dr. Sheila Rampersad
Photography and Video by Michael A. London
When the sun dipped behind the horizon last Thursday, Raimaris Cedeño had not yet adjusted to sunlight, sounds or movement.
That day, she was in the free world for the first time in 744 days. Much was too much. But, like in the Golden Grove Women's Prison and the Immigration Detention Centre (IDC), she soldiered on, embracing family, making video calls to her dearest back home in Venezuela and repeating how happy she was.
Behind the eyes of the 25-year-old dental technician was an experience she could never fully share with those closest to her — siblings Ronny and Ramon and her four-year-old daughter living with her 56-year-old mother in Venezuela. Hers is a journey across rough seas on a dark night, a young woman carrying clothes and her dental equipment.
Endangered in Venezuela
By the time she made the decision to cross the dark waters from Tucupita to Chatham in south Trinidad, she had been robbed in Venezuela several times, surrendered her money and phone and had a gun pointed in her face. "The political climate had changed so much that people were just running into houses and stealing stuff. Crime was so bad that you were working basically to just hand over your things to other people.
"There were lots of protests, throwing bombs and missiles. I was at home with my daughter that day and that was my limit to the amount I could have taken. So I made that change to try anything to come to Trinidad."
Smuggled
She had never visited Trinidad but heard stories from others in Tucupita of their positive experiences here. She was befriended by a Trinidadian man on Facebook with whom she developed a virtual relationship. He arranged for her to be smuggled into Trinidad via Chatham for TT$700.
"I fell in love with him. He promised I would meet his family. I was not forced; it was a voluntary decision to be with him, and not because things would be easier with him."
So on a Friday afternoon, around 2 p.m., she walked onto a beach in Tucupita and boarded a boat for Trinidad. With her were five of her compatriots and the boatman. They sailed across the rough waters, sleeping at sea that night.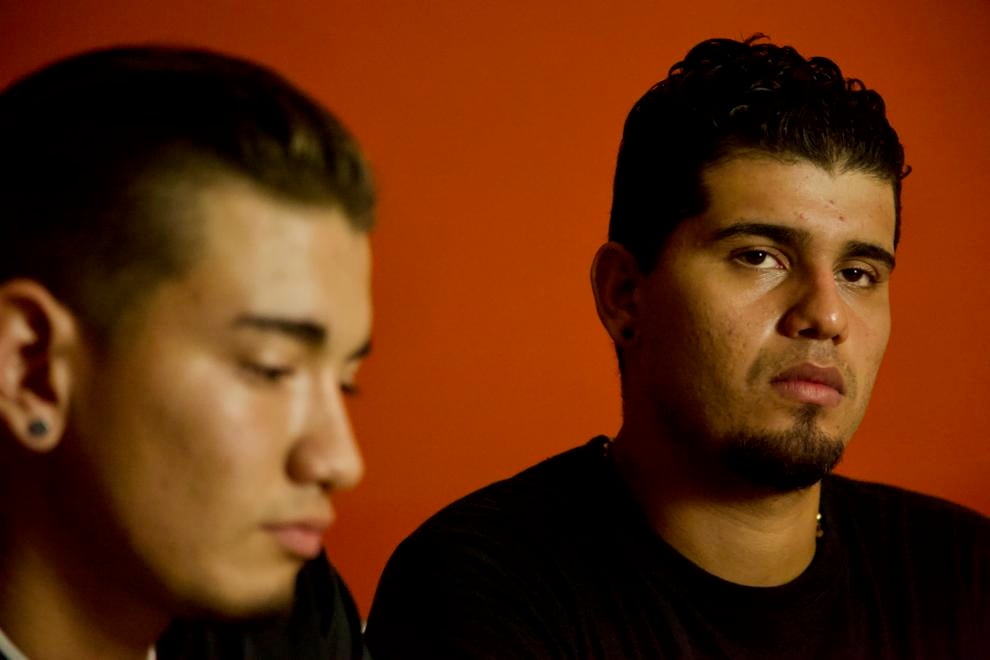 "It was very dangerous. I had never travelled on waters that was so rough. We ate fried fish and cassava; the food was arranged by the driver of the boat. I wasn't really scared because I was around people and they didn't seem afraid so I thought it was just normal."
Almost 24 hours later, at midday on Sunday, she arrived in Chatham where she and two other travellers were received by her Facebook boyfriend. He took her to a house he said belonged to a friend of his.
Betrayed and arrested
She stayed there for a month, developing her relationship with her Trinidadian boyfriend until he seemed to turn on her. They argued often. He accused her of infidelity, often threatening to call the police for her.
"Only after did I realise he deceived me by telling me we had a relationship. Only when I got here did I realise he had a lot of involvement with other women, that he was responsible for bringing in and carrying other (Venezuelan) women. I had fallen in love with him. I liked him as a boyfriend in the beginning but when I got here I realised it was so much more involved. I came in on the false premise that he was a boyfriend who would take care of me and when I got here he was basically organising for the circle, trafficking in other words. I was deceived. I didn't know. I was just a number, a statistic."
Afraid he would have her arrested, she eventually left the house and him to seek accommodation in Mayaro. It was another fateful decision; police raided and she was arrested, processed through the magistrates' court and jailed. A deportation order was also made.
Raimaris did two years prison time for illegal entry. When her sentence ended on March 11, she was taken directly to the IDC and marked for deportation. Arrested and jailed one month after she arrived on the beach in Chatham in February 2017, she had not registered as a refugee with UNHCR's Living Waters Community nor was she able to register in the government amnesty process of May/June 2019.
Prison experience
"The days are very sad but I try to do things to keep my mind distracted," she had said last November during her interview at the Golden Grove Women's Prison, Arouca. "What can you really do in prison other than just passing time? I try to be on good behaviour and not get in trouble.
"In the beginning, because I did not know how to speak your language, it was hard to have any sort of interaction with anyone. Bit by bit I started to get interested in learning English so I started to interact a little more. Now I have a better communication with the officers and inmates.
"I was a little surprised there were so many Spanish speakers incarcerated so I got company. I was able to speak to those who lived in the same area as me in Tucupita."
Released
On March 23, after several overtures to the Minister of National Security and Immigration Department, attorney Jerome Riley received on Raimaris' behalf a golden letter from an immigration legal officer: Raimaris was to be released on an Order of Supervision according to section 17(1) of the Immigration Act. A TT$2,100 security bond was to be paid and proof of registration with the UNHCR as an asylum seeker/refugee submitted to Immigration's Enforcement Unit.
It was odd seeing Raimaris last Thursday in El Socorro where she is staying with a friend and then in Curepe where she received the love of her two brothers. The short pants, snug blouse and curled hair mismatched with the shapeless prison uniform seamstresses contemptuously call "three-hole dresses".
One thing was one same: her preoccupation with her daughter, now four years old. In prison she usually received a call each month from her mother in Venezuela. However, that was suspended late last year because of inadequate funding for the prisons' overseas calls.
"When my mother tells me that she (daughter) is ok, I don't know if it is true. I think she's telling me that so I don't worry. And I know my mom is older and doesn't have the energy to take care of my daughter who is very sprightly and lil difficult to deal with. So I don't know if she's ok or if my mom is telling me these things so I don't lose hope.
"Sometimes I sit on my bed (in prison) and I feel so alone, so desperate. And there's no hope. All hope is gone. I cry a lot. Always I can't believe this has happened to me. I have lost everything. I have no clothes…it's going to be very difficult for me."
No regrets
Despite her sorry fate after she boarded that boat in Tucupita in search of a better life here, Raimaris does not regret her decision.
"Everything in life happens for a reason so if I am here it's because God has put things in place for my challenge, my test. I am reflecting on my life and looking at things differently because if I was out in the free world I might not have had the same mentality so I have changed to a certain extent.
"I think of all the times I would have had my daughter and wouldn't have spent as much time with her and now I'm thinking about all the time I could have utilised to be with her so I appreciate that now. I am just waiting for that moment to spend all the time possible with her."
For Raimaris Cedeño, that joyful time draws near.