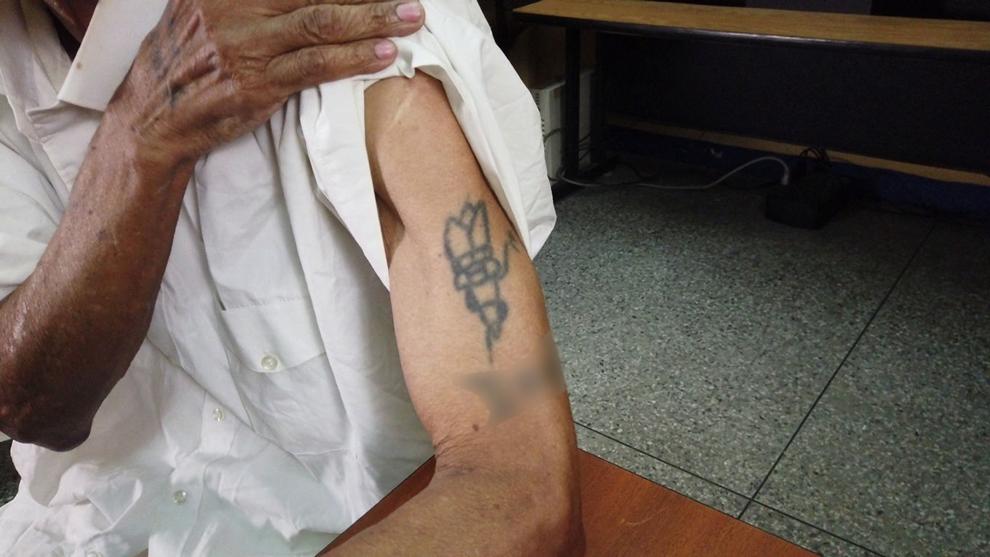 If, as old people say, jail eh make to ripe fig, it's made to hold the likes of Ralph*.
For 45 of his 78 years he savaged many, struck terror into the hearts of family and strangers, stole, robbed and raped, and he did all with torturous violence that seems its own reason and reward.
His last act of sadism was rape and buggery of his seven-year-old daughter. Patricia* was fresh out of an operation to remove a hernia and was left home with her father to recuperate. By the time the mother returned from work that Wednesday in October 1982, her child had been ripped and torn. By the end of the day, Ralph would be arrested. When Patricia* was being medically examined, the mother could not stomach it; she asked a policewoman and her boss's wife to please stand in for her as witnesses.
In jail for the past 33 years, Ralph shows no remorse and takes no responsibility for his crimes. Throughout a lengthy interview last October at the Maximum Security Prison (MSP), Arouca, he offered this reason and that for his violent paedophilia, insisting several times that "she wanted it", "she enjoyed it", "she never bleed", "she eh fraid because some of them start early with sex." He salivated while describing intimate parts of a girl's body and seemed to enjoy recounting details of his sexual violence against his child and others.
'Demon in she was low'
Ordained as a minister of religion at 29 years old, he describes himself as a "high priest" who had to have sex with virgins. His daughter "had a demon on she" and he committed incest because "Satan does put it like if is you but you cyar blame me because I, in my right sense, would not do that." The day his atrocity was discovered was the day the "demon in she was low" and it (the demon) wanted her "to go with somebody outside."
He says he started raping his daughter when she was six, a claim disputed by the mother who countered she never left her three children at home with their father. After 11 years of marriage, she knew Ralph was diseased because she had absorbed persistent beatings from him. Some were so severe that neighbours would rain stones on the galvanised roof to distract Ralph so he would release his choke-hold on her. A neighbour, who had children of her own, kept Ralph's children when no one was at home. The day little Patricia* was raped was the first and only day any of the children were left in his care, says the mother.
Patricia* told on her father the same day of the rape.
"That was the mistake she make," says Ralph, his anger rising in the interview. "I ketch she by sheself. I say, girl, I tell you don't tell nobody. I say look whey you do. She start to tremble because she feel I would beat she real bad. When I see how Patricia* start to tremble, tremble, tremble, I just walk out the house and I leave she."
'You have to hit them two lash...'
Ralph (not his real name) describes the cat-o'-nine tails with which he was lashed 20 times at Carrera during an interview at Maximum Security…
By the time Ralph hurt his child, he was already a master rapist. He describes years of violence as a member of an east Port of Spain gang in the early 1960s. The Belmont-based Girls Industrial School (GIS) formerly the Catholic Girls Reformatory and now known as St Jude's School for Girls, was Ralph's feeding ground, he boasts.
"When girls escape from GIS, they jump over the wall straight into the Harp. We would force them to have sex. I snatch one; somebody else snatch one. That demon spirit, that kind of germ—force the girls, hit them two lash. We gang rape them. Hit them two lash, two lil cuff and thing, and they simmer down. But that is just like woman. You cyar get it just so. You have to hit them two lash then they keep quiet. That germ that got in me stay in me. Is rape you raping and sometimes you have to use violence to cool them down."
Thieving, housebreaking into "big shot" homes in Woodbrook and along Tragarate Road was part of a routine morning's work. Money stolen was used to buy rum and clothes.
"I was 19 when I held my first gun, a .25. Then it gone up to Uzi that cracking in front. It was very heavy, old iron. They didn't let me keep the gun long and when they give me, it had no magazine in it."
Ralph and his gang were feared. They fought often, cutting rivals with black-handle knives smeared with garlic so "when I cut you, you wouldn't feel it."
By the time he entered his 20s, he was a regular in the Royal Gaol.
"The more jail you make, the more girls you get so I start hitting first. From the time I make two—three jail and come out, all the girls is mine. If they want to play the fool and don't want to give me what I want, I beat them, yes. I beat them bad. Very bad. Nobody locking you up.
"We controlled the snackettes in town. As we reach, they put rum, coke, glasses with ice, cigarettes and a box of matches on the table. They don't want we mash up the place. If there's a girl there, we want to go with she. I was a feared person.
"I have no remorse. Remorse doh come just so. Sorrowful feeling doh come just so."
Marriage, he says, stilled his impulse to violate until the rape of his daughter.
"The mistake I made was to backslide."
'I cannot control a demon'
Ralph pleaded guilty to violating his girl child. Five years later, an outraged Justice Lennox Deyalsingh sentenced him to two life sentences and 20 strokes with the cat-o'-nine tails. The Sexual Offences Act had been passed the year before; it contained harsh penalties for incest and buggery. Justice Deyalsingh imposed the maximum sentence, and threw in strokes.
Ralph (not his real name) during an interview at Maximum Security Prison (MSP), Arouca last October.
In 33 years, Ralph has received only occasional visits. One faithful visitor is his brother, Arthur*. Other than that, whether during his 22 years in Carrera or his 11 at MSP, he avoids other inmates, all of whom know his offence. When he was pre-interviewed, he buttoned up his white Lifer's prison shirt and carried a Bible. For the actual interview, he sat casually, reminisced enthusiastically and quoted not a single scripture. His only reference to the text was to speak of demons.
"The germ is a demon spirit, a satanic spirit. I cannot control a demon; he more stronger than me."
*Names have been changed to protect identities of victims