Story by Dr. Sheila Rampersad
Photography and Video by Michael A. London
When news reached back to the Cedeño family that Raimaris had been arrested and jailed for illegal entry into Trinidad, they were beside themselves with worry.
They knew a few other Venezuelans in the immigrant community here but there was no family to whom Raimaris could turn for help. Her two siblings, Ronny, 19, and Ramon, 24, felt they had to find a way to help their only sister.
"When my mom found out she didn't sleep," said Ronny in an interview at a Curepe apartment two Wednesdays ago. "She was crying a lot; she was very worried. She really needed to know about her daughter. She was worried about everything. We are a Christian family and she prayed and asked God to bring her daughter home quickly."
It took 14 months for the brothers to raise money and plan their trip over. In May 2019, they too boarded a boat to be smuggled into Trinidad.
"Yes, we knew (she was here illegally). In Venezuela she had her passport but it was very difficult to get US dollars to buy a ticket to come legally. She had that intention first but it was very difficult to get that money and she could not get it so she decided to come illegally.
"She made great effort and sacrifice to study in Venezuela. The degree she studied, Dental Technician, was quite expensive. She works with repairing teeth, braces and so on and she made the effort, made the sacrifice, she studied, she graduated and she wanted to be able to practise her craft."
Brothers imprisoned
The brothers survived the crossing and landed in Trinidad. In quick time, they too were arrested. Migladys Cedeño's three children were now in Trinidad prisons.
"When she (mother) found out we were also detained, it was almost as though she was in anguish. She was hurt deeply because her three children were now in prison in Trinidad. Thank God we didn't spend so much time in prison and we were able to come out quickly enough.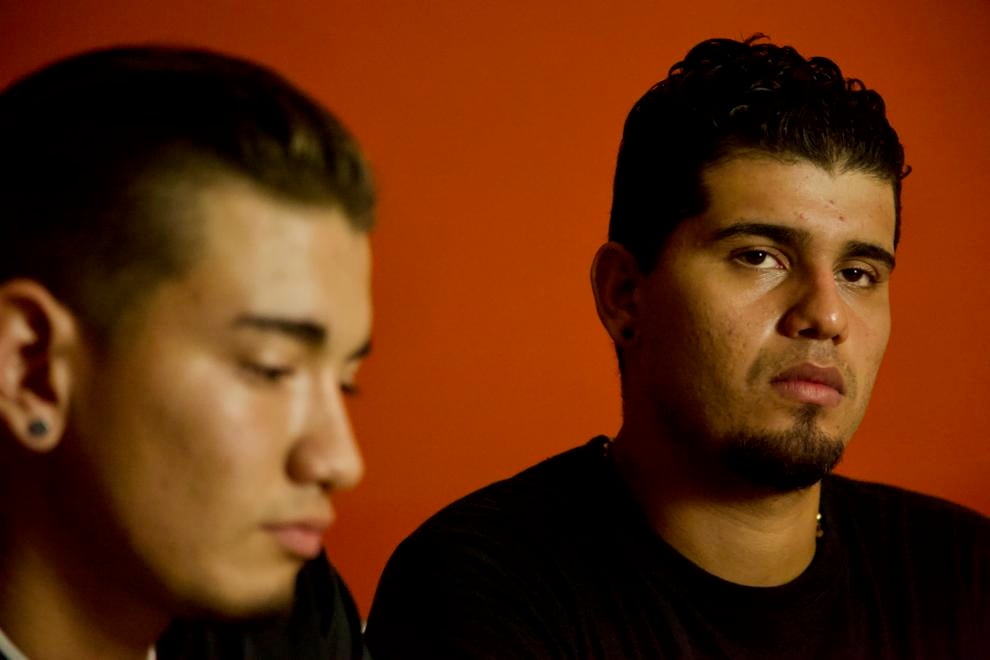 "Since we have come out it has been very difficult for us. To obtain work has been very difficult. The work we have gotten has been quite unstable and doesn't pay very well. We still had to put up the money that we earned to pay the bond that we each had to pay—TT$6,000. We also needed to buy our food and basic things that we need and also send money back to our family in Venezuela from whatever we remained with after paying for what we needed here."
Legal limbo
Even after they paid their bonds and registered with UNHCR, they were at first prevented from registering for the Government amnesty.
"We are still waiting on our registration cards. We were imprisoned and fined. We were told that our card had not been approved because we had not paid on time. So right now we are still waiting to get approval for our registration cards."
With their immigration status in limbo and Raimaris still imprisoned, their mother turned to the media. On September 16 last year, she appealed to Venezuelan President Nicolas Maduro for help through an article in Tucupita's Periodico Del Delta. The photograph accompanying the article shows Migladys Cedeño, her face creased with worry, holding a picture of her daughter in her school uniform.
"Our mom went to the town where our sister lived and she told the media houses there so news would reach back here and the ministries and so would understand and see our sister's case was really unjust."
Few visits
Meanwhile, the brothers kept in touch with their sister while seeking employment. Although they lived only a few miles from the Golden Grove Women's Prison, they were unable to visit her often. Visits are twice per month and their employers were not always sympathetic.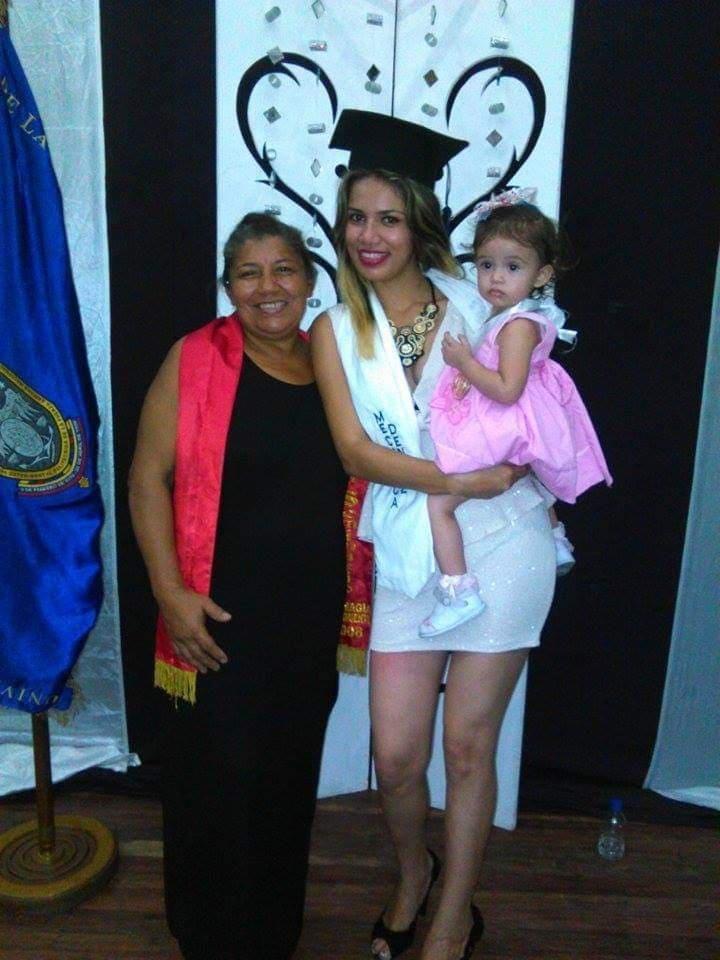 "It's difficult for us to go visit her because we cannot miss a day of work. If we miss a day, chances are we can lose our jobs. The bosses we have had here are very strict and they don't necessarily understand the situation that Venezuelans are facing right now. They don't understand our efforts to overcome and push forward and they often say if we miss a day of work then we might be out of work and we can't do that because we need the work to be able to rent somewhere to live, to buy food, also to be able to help our families in Venezuela. So if we do go to visit her, it's because we got permission or a day off."
Dignified life
When Raimaris was released last Thursday on an Order of Supervision through the efforts of lawyers, Ramon had to wait until he finished work to see her. They reunited on the streets of El Socorro at dusk, hugging tightly and burying their faces into each other's shoulders.
"We want to have a dignified life," said Ronny. "Our primary desire was to have our sister out of prison and to also have a dignified life which is almost impossible in Venezuela."
"Impossible," nodded Ramon. "Impossible."