Rita knows her brother might die in prison. She thinks about his crime, her deceased mother and father, the pain at the centre of her family story but she does not think about his death. It's too hard, she says.
One year older than Felix Dean, she has remained faithful to him over the 37 years of his incarceration. She visits regularly and although she feels heavy sadness each time she goes, she does not show it.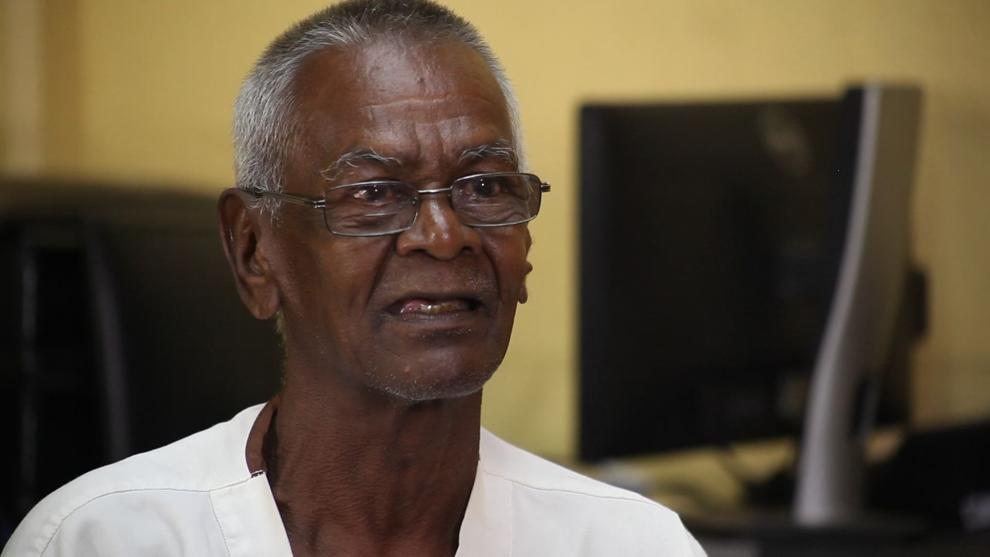 "When I see him, I still have the sadness but I don't want to show it. I tell him we all still love him, we have hope that he will be with us again. The other day he was telling me girl, you know we had a chain and I broke the chain. You know what? I will link back that chain."
Visits not easy
In spite of her best efforts, prison visits have not always been easy.
"Once I took Johnny (second son) to see him in Port of Spain (Remand). I wasn't expecting that but as we walk in the prison, that boy hold on to me and start to scream! He hold me and the wall. He really wanted to go and see his father. When he come out he start to scream and I feeling embarrass now. He say when I look at my father, how I see my father…my mother was a short person. Johnny say is like he see grandma when he look at his dad. He didn't go back for many, many years. In this new prison, they go once in a way, maybe once/twice a year.
"My dad was so stressed out. He say I hope he just go somewhere and doh come back. When he started to spend time in prison, my dad started to get old and used to say, when he see a vagrant fella, he used to watch him and say better my son was on the streets going in garbage can than where my son is now.
"My mother was in a really bad state. That hit her. That mash her up. She never get over that. My dad was going to work in Beach Camp and falling off the bike. It lick up my mother. Maybe my brothers too but they never share that.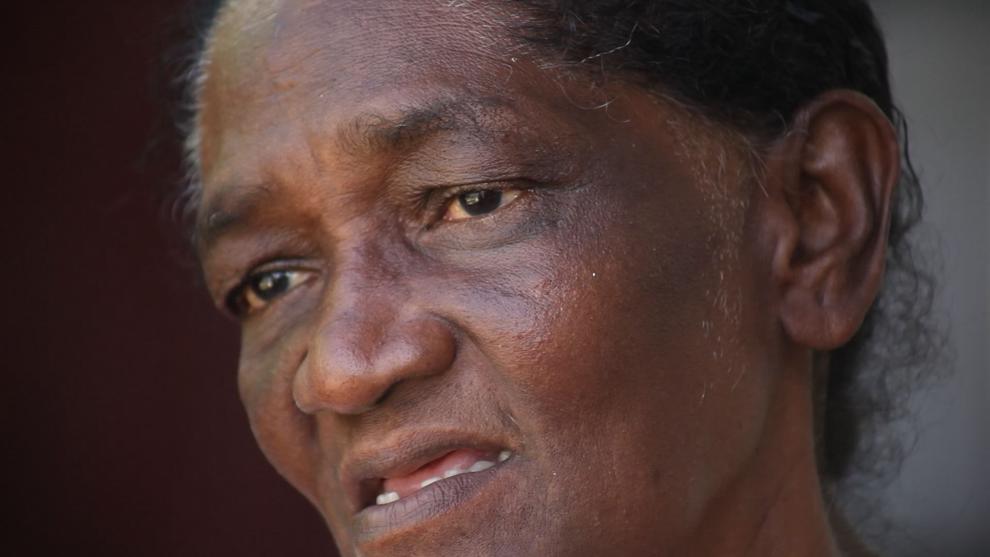 "My mom went once and it was terrible. She hold she belly and bawl. She was screaming and crying all the time and through that we never let her go back. Same thing with my dad. He couldn't take it seeing him there. In those days it didn't have phone like now to talk to them so you stand up here and they there and you have to be shouting and shouting. That was remand in Golden Grove, the old system. It used to be just like Port of Spain. All the visitors here, the bar, walkway for officers, and them there."
Endures
Still, Rita endures, even as the decades passed and other siblings stopped going. When she doesn't visit, Felix writes her articulate letters in neat penmanship.
After her arranged marriage at 20 years old, she moved from the family's Santa Flora base to San Juan where she still lives with her husband of over 50 years and with whom she bore six children. She was at her home around 8pm on the night of Mother's Day 1982 when her father and brother came calling.
"We went to the kitchen and he (father) say he have something to tell me. He say Danny kill Charmaine. I say what it is, what it is? He say he (Felix) went down there to beg her to come back and is there everything happen.
"The next day I went down and I stayed a week or so and started to hear stories. He had a friend and they were drinking all day. The friend said Felix went down there by himself about 10 that morning. Charmaine tell him go back and come this afternoon because the mother wouldn't be there.
"He begged friend to return with him but he didn't go. He (Felix) told us he hold her by the hair and start to chop. When he got there, Charmaine's brother-in-law was there. He (Felix) ask what going on here and the argument started.
"They did hit him on the head with a bottle because he was bleeding. They push him out the house, down the steps and they had been cutting coconuts so the cutlass was there.
"He went to a pond and was washing off the cutlass. A man passed and Felix told him he thinks he just killed Charmaine. She was a very small, tiny woman. Felix is small but she was even smaller.
"He didn't walk with no weapon. Somebody was cutting a coconut and the cutlass was right there. He grab her and he chop her. He went into hiding for about two weeks. I think he was trying to go somewhere on some boat in Port of Spain and he jump out. I don't know if that part is true. He come into Port of Spain and give up himself."
Some good words
Rita made her way to court during the trial in early 1987. When the death sentence was announced, she fell apart.
"Terrible. After the verdict, I was walking out going to get taxi to come down and I remember I was crying. One of my cousin was walking and she see me. She tell me some good words and I come home and that was it."
Forgiveness
Over the years, Rita has pleaded for forgiveness for her brother. She has helped with writing many letters to members of parliament, the Ministry of Justice and the President. She feels if her family had money for a lawyer, "something coulda happen" but legal aid is their only recourse.
"I would like to see him come out and the few years he has spend it with his brothers and family. That is his wish. He would like to mend that chain. He know he did something wrong that affect all the family and he want to mend it back."