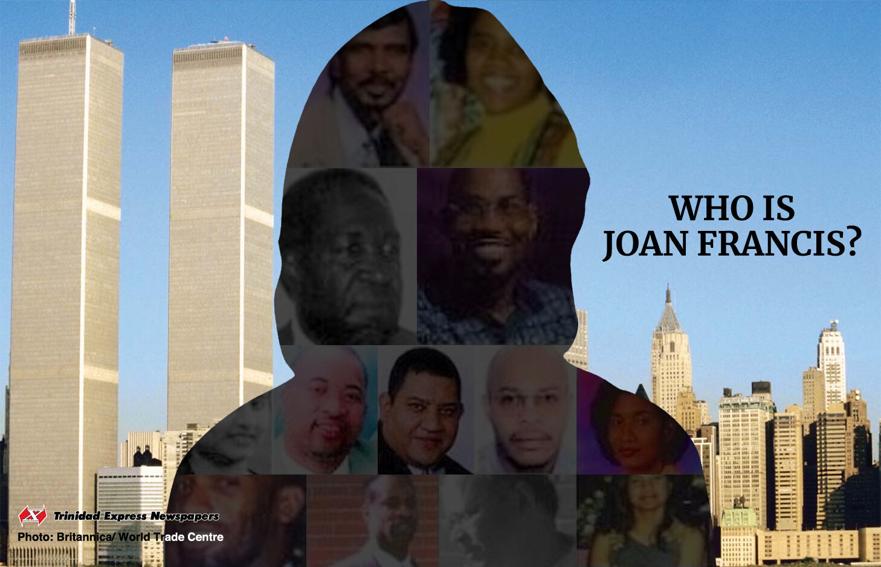 Each anniversary since the events of September 11, 2001, New York has hosted the families of those lost in the terror attack that erased so many lives when hijacked passenger planes crashed in Pennsylvania, and into the Pentagon and World Trade Center skyscrapers.
At "ground zero" in Manhattan, the relatives are invited to a service where there are prayers, "never again" speeches, and a long, solemn reading of the names of each of the almost 3,000 souls lost that day.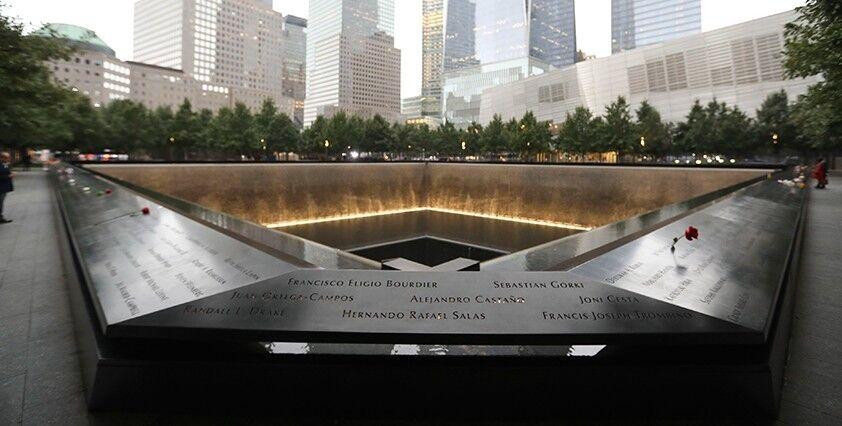 Among those names are those who were nationals of Trinidad and Tobago, men and women who followed the now dying "America Dream" in the '80s and '90s and made lives for themselves in the then-City of Dreams.
In Trinidad, relatives of some of the Trinidad and Tobago victims attend an annual remembrance service at the All Saints Anglican Church located across the road from the US Embassy in Port of Spain, where there is a wreath-laying ceremony at the twin memorials immortalising the migrants who died that day.
Except that of the 14 Trinidadians whose names are inscribed on the monuments there, one may never have existed.
This is why.
In the hours following the attack that sunny Tuesday morning on the US east coast, the world turned to television and radio—the sometimes disturbing immediacy of unfiltered social media imagery had not yet descended on us.
So within days, the names of our lost country folk began emerging. Not from official sources at first, but from people calling home to tell parents and siblings that he/she was working in one of the towers that day and didn't come home.
In New York, "Missing" loved one posters covered the walls of buildings around the ruins, as the city took on the unprecedented task of figuring out who had died.
Some bodies were all but vaporised. "Missing" people were found at hospitals. Some people thought to be in the area contacted authorities to report themselves safe. Death certificates were prepared for those whose families confirmed never came home.
In Trinidad and Tobago, the media got identities—Conrod Cottoy, Reena Sam-Dinnoo, Winston Grant, Clara Hinds, Stephen Joseph, Glenroy Neblett, Jerome Nedd, Oscar Nesbitt, Anthony Portillo, Vishnoo Ramsaroop, Goumatie Thackurdeen, Boyie Mohammed, Paula Morales and Joan Francis.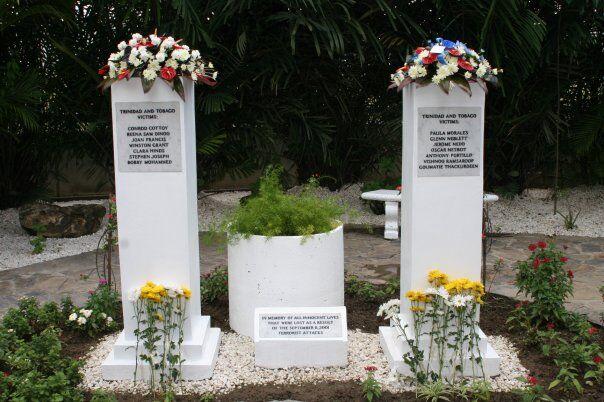 The Express was also able to chronicle the lives of many of these people.
Cottoy, 50, an investment analyst and pastor from Brooklyn who had come home to Trinidad that year for the first time in 14 years, gave his children African names because of his love of the motherland.
Insurance broker Sam-Dinnoo, studying to become an accountant, who went shopping with husband Andy the night before she got up, travelled into the city and walked into the building that became her tomb. She was 28.
Grant, 59, insurance firm employee and father of four, who took care of his wife who suffered with Lou Gehrig's disease and used a wheelchair, was on the 30th floor of the North Tower, but likely died when it collapsed because, as a friend later said, he stayed behind to help others who were injured, and in wheelchairs.
Hinds, 52, who met her husband in Trinidad at age 14, and ended up making a life in Queens from her job as a seamstress at Windows of the World in the North Tower, where she was trapped when the plane crashed in the floors beneath her. "Most people say marriage is heaven and hell. For me, it was 31 years of heaven," husband Hubert would say.
Joseph, 39, father and husband, started as a messenger and worked his way to operations officer at a brokerage company, retained his Trinidadian accent and partied like we do at home.
Neblett, born September 15 at the San Fernando General Hospital, died September 11 on the 97th floor of WTC Tower 1 where he worked as an accountant with Marsh and McLennan, a basketball/Patrick Ewing fan, and skilled player, whose ashes came home to Trinidad after fragments of his body were recovered long after that day.
Nedd, 39, Windows of the World restaurant chef who went to the US in 1975, and was regarded as a national-class runner at university before he graduated with a degree in the culinary arts and made a life with his wife and son, died doing what he loved, they ­remembered.
The always impeccably dressed Oscar Nesbitt, 58, who travelled from his brownstone in the Harlem to his job as a tax auditor with New York State, remembered for his faith and the curious discovery made by his family, who reported finding his Bible after his death, page turned to the 16th Psalm, "Preserve me O God, for in thee do I put my trust".
Portillo, 48, an architect who never forgot his roots, a photographer and collector of calypso music dating to the '30s, father of three who took his children on tours of the museums and parks and libraries, reading to his children at night, loved by his wife who remembered, "I strongly believe that Anthony was an angel that God brought into my life."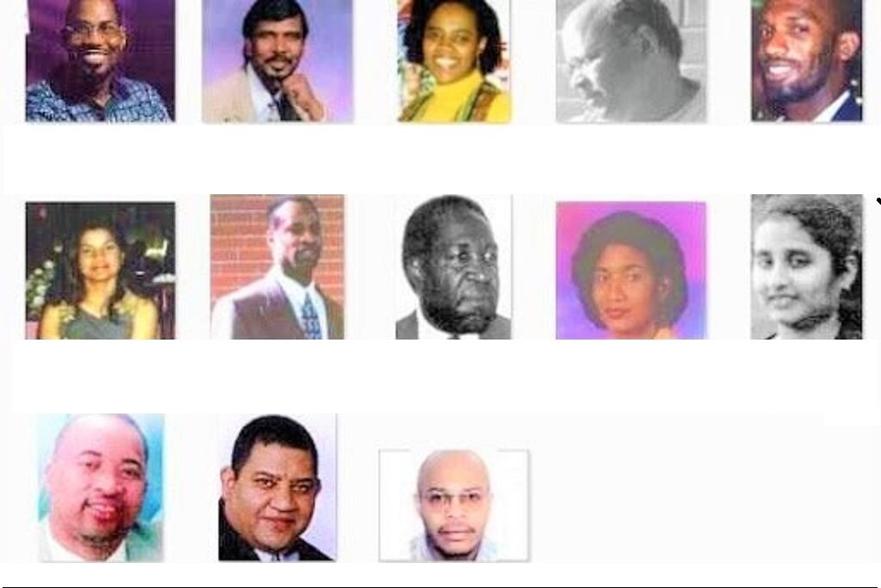 Ramsaroop, a 45-year-old jani­tor whose secret was revealed ­after his death, having left a wife in Trinidad and started another family in New York. The resulting case between families would be extensively reported and end with both sharing in the Victims Compensation Fund amounting to millions.
Thackurdeen, at 34, already the vice-president of Fiduciary Trust (an investment firm), who travelled the world on business and pleasure, to return to home in Queens and to her mother. She died, some reported, because she wanted to ensure all her employees made it out first. Then the towers collapsed.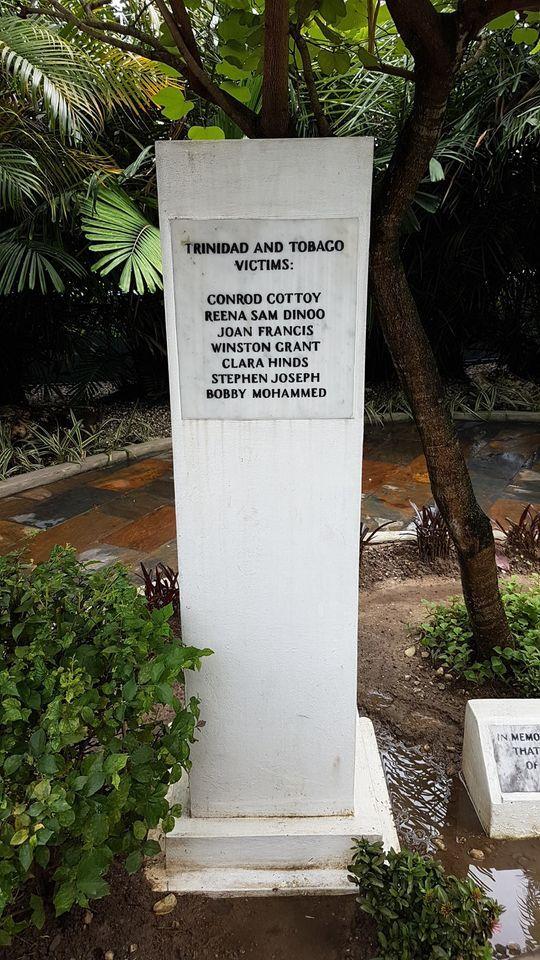 Mohammed, 50, who left Nelson Street, Port of Spain, Trinidad, and his Ministry of Works job in the late '70s, ended up at Carr Futures, a firm that lost 69 of its employees that day.
Morales, 42, originally from Petit Bourg who died at age 42 on the 102 floor of the North Tower where she worked as a computer systems analyst; when not at home, working as a mother of four.
But Joan Francis. Her name is part of T&T's record soon after the attacks, and it also appears in multiple places online.
But all these years later, nothing is known of this person. There has never been an age, address, occupation or when last seen.
There have been efforts by people in the US to find out through chat groups, blogs and remembrance groups.
"Whenever I look up your name, Ms Joan Francis. No one has ever claimed you, and strangers leave you mgs... Heart breaking," someone wrote.
"Joan, you are in the thoughts of my heart. I will not forget you and have your bracelet I wish to give to the Francis family," said another.
The Express has also spent years searching.
We checked the official list produced in the United States that details every single fatality arising out of the September 11 attack. We checked the names of the survivors. Of the lawsuits filed on behalf of the victims, we checked the documents, since all victims are named as claimants seeking hundreds of millions of dollars in compensation.
At the 9/11 Memorial and Museum in New York, the name of 2,977 victims are inscribed. We checked.
Nothing.
As part of the tribute of remembrance at the memorial each year, loved ones read the names of victims. We listened to the recordings.
There is a Pauline Francis from Barbados. There is a Virgin Francis from Dominica.
There is no Joan Francis.
There are likely only 13 Trinidad-born victims of 9/11.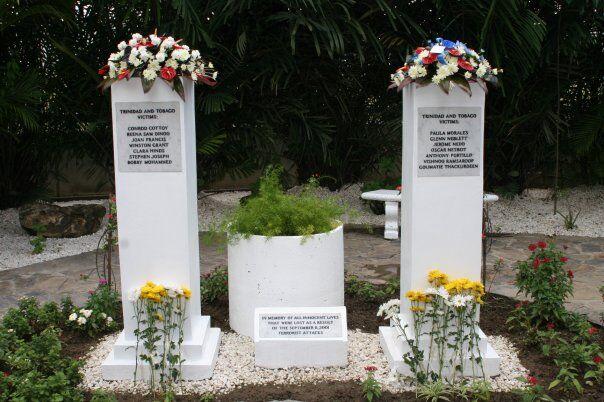 NOTE: If you have information on "Joan Francis", send us a message at richard.charan@trinidadexpress.com