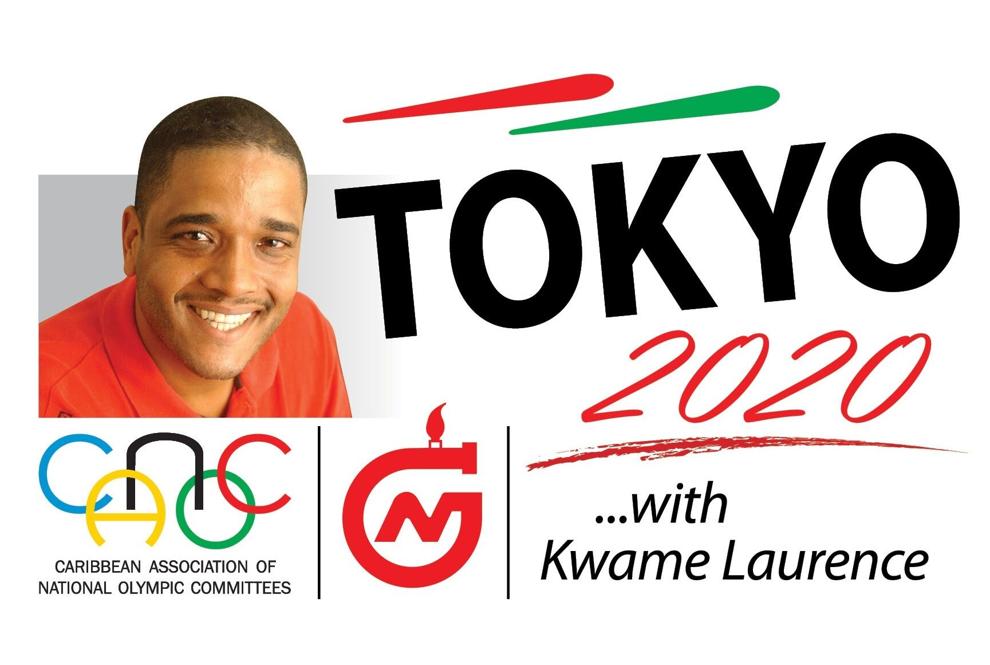 Standard operating procedure when covering the Olympic Games is to hit the ground running. With so much to negotiate at a multi-sport event, arriving in the host country a few days ahead of competition is crucial.
Tokyo 2020, however, is like no other Games in the 125-year history of the modern Olympics. Already the only Olympics to be postponed, the dark cloud of Covid-19 continues to hang over Japan's second staging of the world's biggest sporting spectacle.
Every step of the way, I am reminded of the pandemic that caused the postponement. The decision to go ahead with the Games of the XXXII Olympiad one year later, instead of cancellation, is not a popular one with the people of Japan, who are coping with their own Covid-19 challenges.
Flying out of Piarco on the weekend the borders re-opened felt strange. I can't complain, though. Lining up outside the terminal with less-than-ideal social distancing was not the perfect scenario, but things went smooth enough. The check-in was efficient. However, I was not expecting to walk into a fully-booked aircraft and sit shoulder-to-shoulder with another passenger in very cramped quarters.
At the JFK Airport in New York, the many masks on show as I waited in immigration kept Covid-19 at the front of my mind. Thankfully, an airport employee from Senegal also reminded me of the reason for flying.
A glimpse of my Trinidad and Tobago cap sparked a conversation: "I first heard about your country during the 1992 Barcelona Olympics when I saw Ato Boldon run". Boldon's Barcelona showing was not brilliant, but the then 18-year-old went on to win many international medals for T&T—including four at the Olympics.
It came as no surprise that a sportsperson served as a link to the world for this tiny nation. I had lived this before. To a Frenchman in Paris in 2003, Ato Boldon was synonymous with T&T.
Then, in 2010, at the Commonwealth Games in Delhi, India, no description of the geographical location of our country helped in my effort to sell T&T to a Games volunteer. The mention of "Brian Lara", however, left the gentleman in awe. He was also a big fan of Kieron Pollard. By simply sharing a birthplace with Lara and Pollard, I was suddenly a "celebrity" as well.
I've long been sold on the power of sport in driving tourism. Hopefully, the powers-that-be will one day be as convinced as I am.
Big tourist numbers; a natural spinoff from hosting an Olympic Games. Well, this is not quite the case at Tokyo 2020. The "no foreign spectators" ruling changed that script. Yet, I was not expecting to see so many empty seats on the New York to Tokyo flight. I took advantage of the rare opportunity, clocking two to three hours of sleep in the foetal position.
I arrived at Haneda International Airport shortly after 9 p.m. on Monday. Covid-19 countermeasures are non-negotiable, so there was absolutely no issue spending a couple hours checking a health app, producing saliva for testing, and then waiting for my result.
Once that "negative" slip was in hand, the fluency of Olympic arrival kicked in: accreditation processed; immigration; luggage collected; customs check; bus boarded, all in the space of 15 minutes. From the bus to a personal taxi to my hotel room—it all went like clockwork.
Are you expecting to read that after a good night's sleep, I hit the ground running? If you are, I'm sorry to disappoint you. Sleep was not the best, and running is the last thing on my mind. As I write, I'm at the end of the second of three days of hotel quarantine. To date, I have no Olympic thrills to report. The highpoint of my isolation has been taking my temperature for submission on an app. But this too shall pass. I will surely breathe a sigh of relief when I board the media bus for Sea Forest Waterway, where rower Felice Aisha Chow will do battle for Team TTO at 8.40 tonight (TT time) in the second of six women's single sculls heats.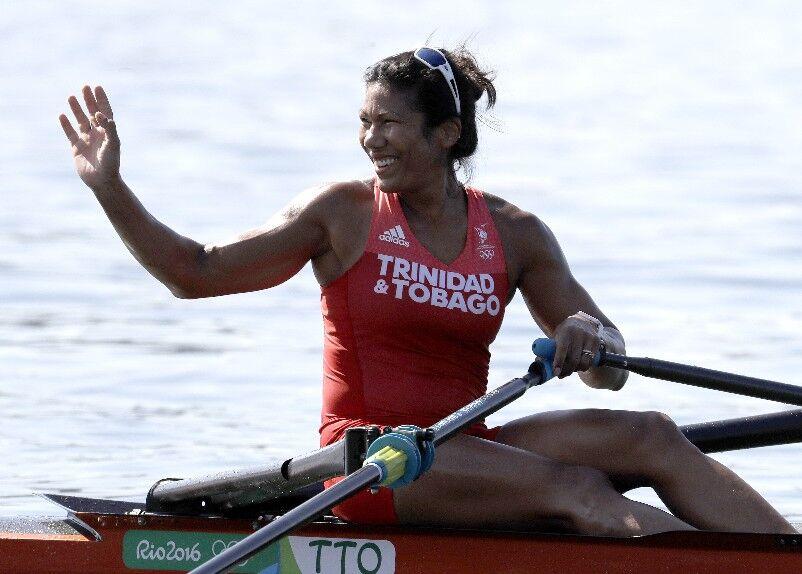 Chef de mission Lovie Santana reported yesterday that Chow, swimmers Dylan Carter and Cherelle Thompson, boxer Aaron Prince, and judoka Gabriella Wood had all checked in at the Olympic Village. Sailor Andrew Lewis and cyclist Teniel Campbell are staying at satellite villages, in closer proximity to where they will compete.
"We are all well," Santana told the Express. "Our teams are settling in. No major issues. We have our CLO (Covid-19 Liaison Officer) Rheeza Grant, who is exceptionally good, ensuring Team TTO adheres to all guidelines."
I'm doing my part too, staying safe in my hotel room in preparation for 17 days of sporting excellence, albeit minus spectators. Who would have thought my seventh Olympic assignment would turn out to be a brand new experience?