Shanieka Ricketts finished just outside the medals in the Tokyo 2020 Women's Triple Jump, here in Japan, yesterday. Ricketts produced a 14.84 metres effort to finish fourth in a competition that featured one of the performances of the Games.
In the sixth and final round, Yulimar Rojas established a new world record, the Venezuelan disturbing the sand at 15.67 metres. Rojas was unchallenged for gold. Silver went to Portugal's Patricia Mamona (15.01m), while bronze was bagged by Spain's Ana Peleteiro (14.87m).
Cuba's Liadagmis Povea (14.70m), Jamaican Kimberly Williams (14.51m) and Dominica's Thea LaFond were fifth, eighth and 12th, respectively.
Trinidad and Tobago thrower Portious Warren finished 11th in the Women's Shot Put with an 18.32 metres effort. China's Gong Lijiao was golden at 20.58.
Kyron McMaster will fly the regional flag at 11.20 tonight (T&T time) in the Men's 400 Metres Hurdles final. McMaster won the third semifinal race, the British Virgin Islands athlete crossing the line in 48.26 seconds.
Another BVI standout, Chantel Malone competes in the Women's Long Jump final, which starts at 9.50 tonight. After two jumps in the qualifying competition, Malone was in danger of elimination. She fouled in round one and jumped 6.44m in the second round. With just one more shot at progressing to the final, Malone struck the jackpot with a big 6.82m leap—seven centimetres better than the 6.75 automatic qualifying mark.
"I'm excited and happy to be going into the finals with a 6.82, especially as I had to take some time off ahead of the Games to work on recovering from an injury that I sustained at a meet at the beginning of July.
"Jumping an 82," Malone continued, "was the reassurance I needed and is a testament to my growth as an athlete. The old me would have folded after the first two bad jumps, but today, I reminded myself that it only takes one and to execute it."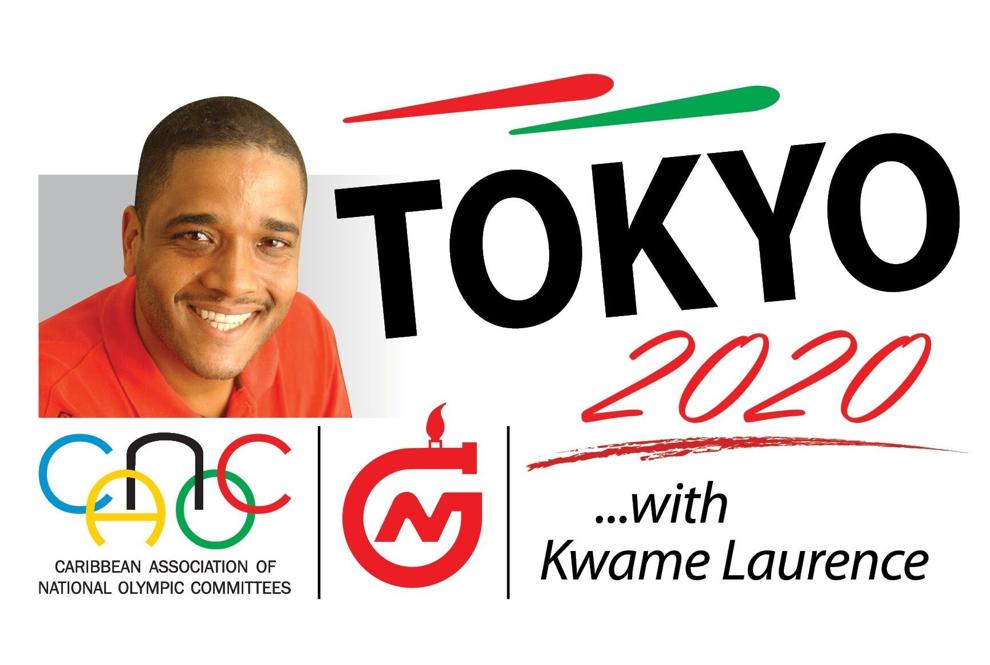 T&T's Tyra Gittens will also be on show in the long jump final. Gittens jumped 6.72m—short of the automatic mark, but good enough to finish ninth overall. The top 12 women advanced. Malone was fifth best in qualifying with her 6.82 leap. Jamaicans Chanice Porter and Tissanna Hickling were 24th and 25th, respectively. Porter jumped 6.22m and Hickling 6.19.
After press time, last night, Puerto Rico's Jasmine Camacho-Quinn, Jamaicans Britany Anderson and Megan Tapper, and Bahamian Devynne Charlton battled for honours in the Women's 100m Hurdles final.
In the third semi-final heat, Camacho-Quinn clocked a jaw-dropping 12.26 seconds -- a new Olympic record -- to confirm her status as favourite. Tapper was a distant second in 12.62. Anderson won heat two in 12.40 seconds. Haiti's Mulern Jean and Bahamian Pedrya Seymour were seventh and eighth, respectively, and did not advance. They both clocked 13.09.
Charlton got to the line in 12.66 seconds to finish second in the opening heat, behind Nigerian Tobi Amussan (12.62). Jamaican Yanique Thompson was a non-finisher.
Jamaicans Yohan Blake and Oblique Seville and St Kitts and Nevis sprinter Jason Rogers were all eliminated at the semifinal stage of the Men's 100m dash. Blake finished sixth in heat one in 10.14 seconds, Seville was fourth in heat two in 10.09, and Rogers clocked 10.12 for sixth spot in the third and final semi-final race.
"My goal was to make it to the final," said Rogers. "That didn't happen. My next goal was to always do better each round. I accomplished that today, so I'm happy with that."
The 100 final was won by Lamont Marcell Jacobs, the Italian earning surprise gold in a European record time of 9.80 seconds. American Fred Kerley claimed silver in 9.84. And Canadian Andre De Grasse captured bronze in 9.89.
Grenada's Kirani James and T&T's Deon Lendore square off at 7.05 this morning in the opening Men's 400m semi-final heat. At 7.13, Bahamian Alonzo Russell, Jamaica's Christopher Taylor and T&T's Machel Cedenio do battle in heat two. And at 7.21, T&T's Dwight St Hillaire, Jamaican Demish Gaye, Barbadian Jonathan Jones and Bahamian Steven Gardiner match strides in the third semi.
In the first round, James, Gaye and Russell were second, fourth and fifth, respectively, in heat one, clocking 45.09 seconds, 45.49 and 45.51. Jones finished second in heat three in 45.04, forcing Taylor into third spot at 45.20. St Hillaire was fourth in 45.41.
Gardiner and Lendore finished one-two in heat five. Gardiner stopped the clock at 45.05 seconds. Lendore completed his lap of the track in 45.14. Jamaican Nathon Allen was fourth in 46.12, and did not qualify for the semis. And in the sixth and final first round heat, Cedenio grabbed third spot in 45.56 seconds.
The 400s were run in scorching conditions, the summer sun beating down mercilessly on the athletes. "I felt good going around," said Gardiner, "even though its super-hot outside."
While conditions will be cooler for the semi-final round, the reigning world champion is expecting the pace to be hot. "The semi is always the hardest round. You have to give all in the semi."
In boxing, Haiti's Darrelle Valsaint Jr. was beaten on points by Russian Olympic Committee's Gleb Bakshi in their Men's Middleweight quarter-final bout. Bakshi won 5:0.