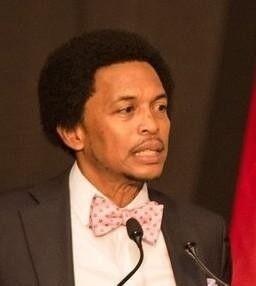 TEAM TTO athletes, suffering from dwindling resources and stuck overseas following Covid-19 travel restrictions, are among the nationals desperate to return home.
The re-scheduling of the Tokyo 2020 Olympics - moved from July 2020 to July 2021 - following the advent of the pandemic earlier this year, meant several athletes who would have planned to return to T&T during the year would have been caught off guard both financially and mentally by an enforced extended stay abroad.
Yesterday, Trinidad and Tobago Olympic Committee (TTOC) president Brian Lewis said his organisation was coming under tremendous pressure as athletes preparing for the rescheduled Summer Olympics, now expected to be held in 2021, "need to return home."
While not identifying the athletes by name, Lewis said their situation had been complicated by the Covid-19 pandemic restrictions and the disruption to the International Olympic Committee (IOC) qualifying schedule.
"A number of athletes have run out of resources and need to return home to clarify their preparation schedule and how they will finance their required training," Lewis said.
Lewis was quick to add context to the athletes' dilemma, saying that the TTOC appreciated that thousands of eligible citizens have applied for exemptions and all have a legitimate expectation that their applications will be addressed urgently.
"The challenge for the TTOC and Team TTO athletes is that with eight months to go to 23rd July 2021 opening ceremony, time is of the essence," Lewis said.
"It's a very difficult situation asking for expedited consideration for our Tokyo 2020 Olympians given the desperate need for all the citizens who have applied for exemptions. But we have no choice but to do so as Team TTO athletes who need to return home have already applied to the Ministry of National Security".
At a media conference on November 7, Minister of National Security Stuart Young announced that students and nationals who had been stuck outside T&T since the country closed its borders in March to contain the spread of Covid-19 may get an early Christmas gift in the form of an exemption to return home.
Young announced that from November 15 the Ministry was to introduce guidelines concerning repatriating people to T&T.
Young had said that as of November 6, 13,042 individuals had applied to enter T&T, with 7,204 people being granted exemptions since the borders were closed, leaving 5,838 outstanding applications at that stage.
Individuals wanting to return home will be required to have a negative PCR test 72 hours before entry, while the travel exemptions system will remain in place.
On arriving on T&T shores, those persons will be put in state quarantine or state-supervised quarantine facilities for seven days.